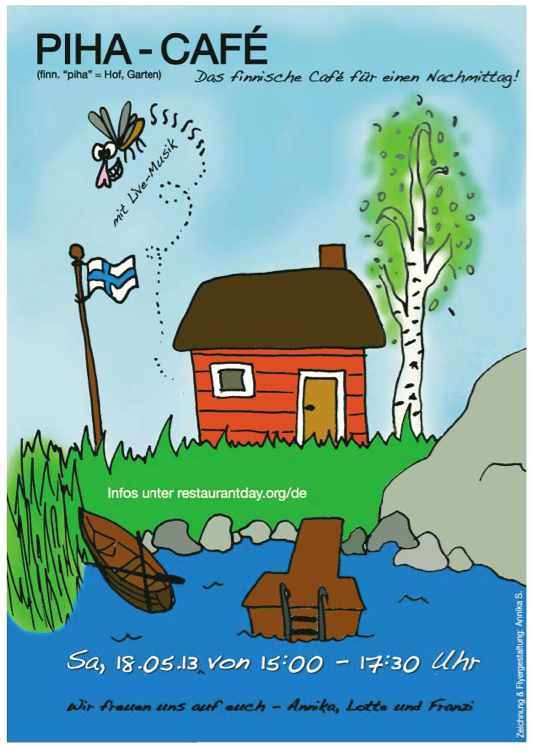 Flyer by Annika S.
One week ago, me and two other fab girls (Annika & Lotte) participated at the Restaurant Day and opened the first café for only one day in Osnabrück. The Restaurant Day was initiated in Finland two years ago and is now a worldwide food carnival where anyone can set up a restaurant, café or a bar for a day. You can offer your food anywhere you like – at your flat, on a street corner, in a garden (our choice), in a park or even on the beach. On May 18 there were over 1,000 of these one-day-only restaurants open: 17 in Germany and ONE here in Osnabrück – this was us and our little PIHA-CAFÉ (which is Finnish and means "Garden Café").
The idea for our little café came from Annika, who is half-finnish and knew the restaurant day from Helsinki. During the four restaurant days each year, there are several hundred people offering their food in Helsinki and you can spend the whole day by walking from restaurant to restaurant, meeting people and trying out new food. Thus, with this is mind and a real Finnish original between us, we decided for a Finnish topic for our PIHA CAFÉ in Lotte's backyard. Annika and her mum provided us with the best Finnish recipes for cookies and soups.
We made Piparkakku ("gingerbread"), Pulla ("cinnamon buns"), Mustikkapiirakka ("blueberry tart"), Hernekeitto ("vegan pea soup") and Lohikeitto ("salmon soup"). Coffey, tea and lemonade were naturally also on our menu. Against all odds (the day started with heavy rain and the temperatures were freezing the whole day long), our little PIHA CAFÉ was a big success and a lot of people came by, ate Finnish food, had nice conversations, met new people and listened to some traditional Finnish live music. Thanks for the nice day, guys! …And who knows – maybe at the next restaurant day, there will be more only-one-day food spots in Osnabrück. I really look forward to it!
The next restaurant day will be on August 17, 2013!
Would you like to have the recipes? Then write me or leave a comment!
Have a delicious start into this new week, everyone!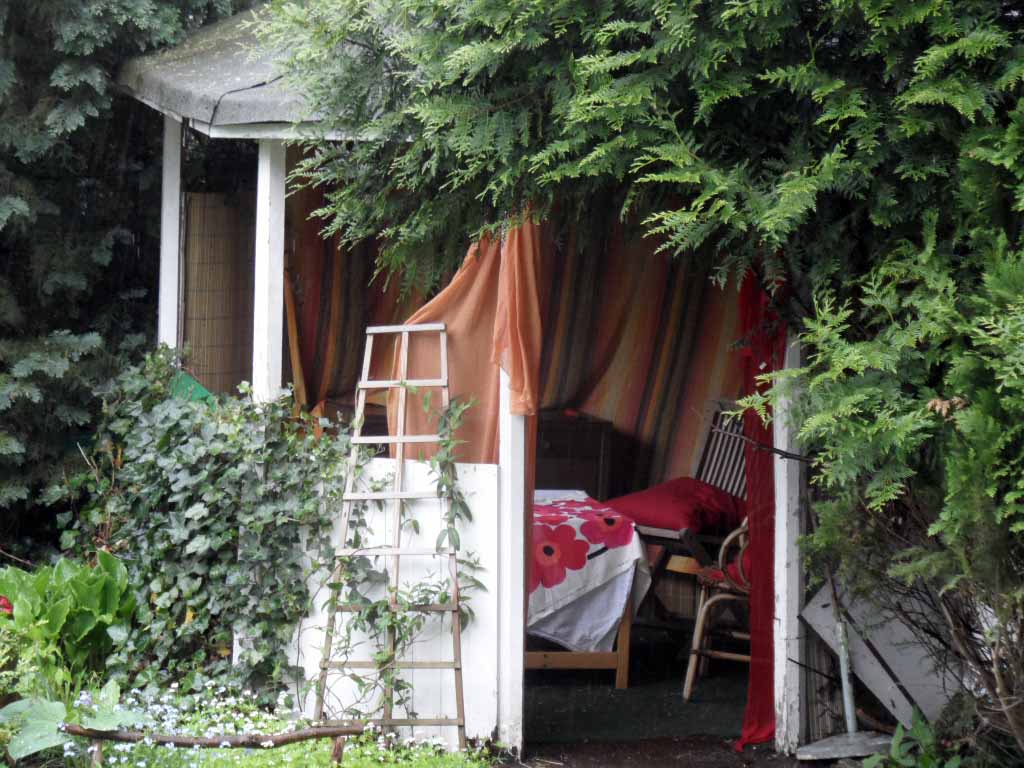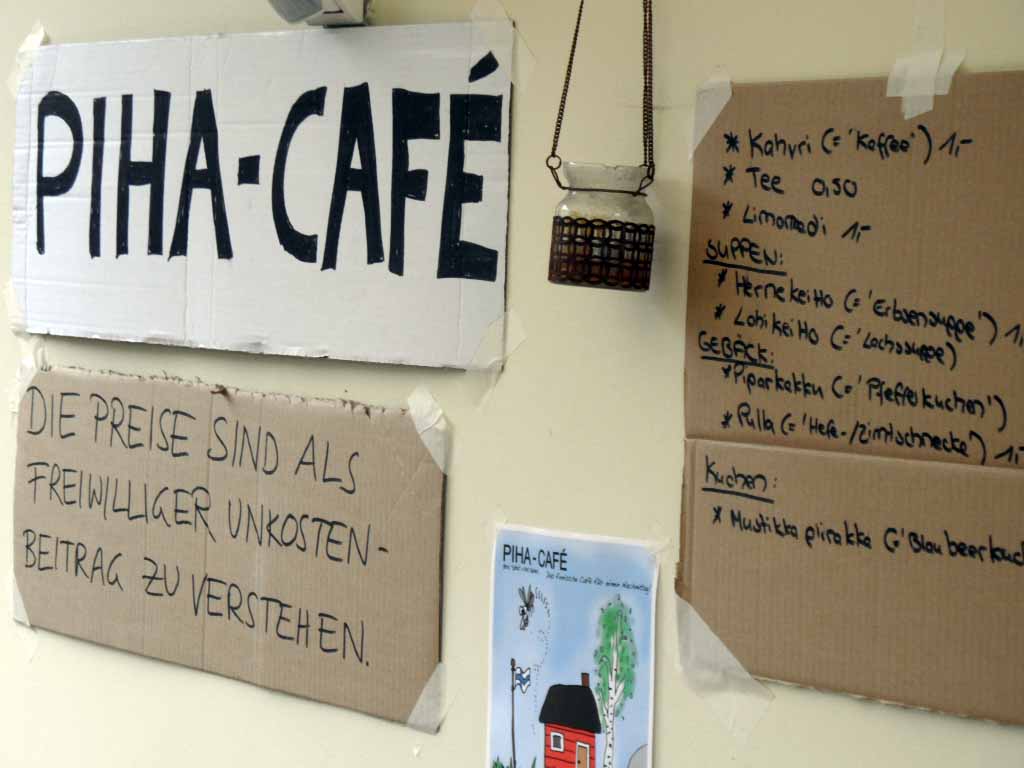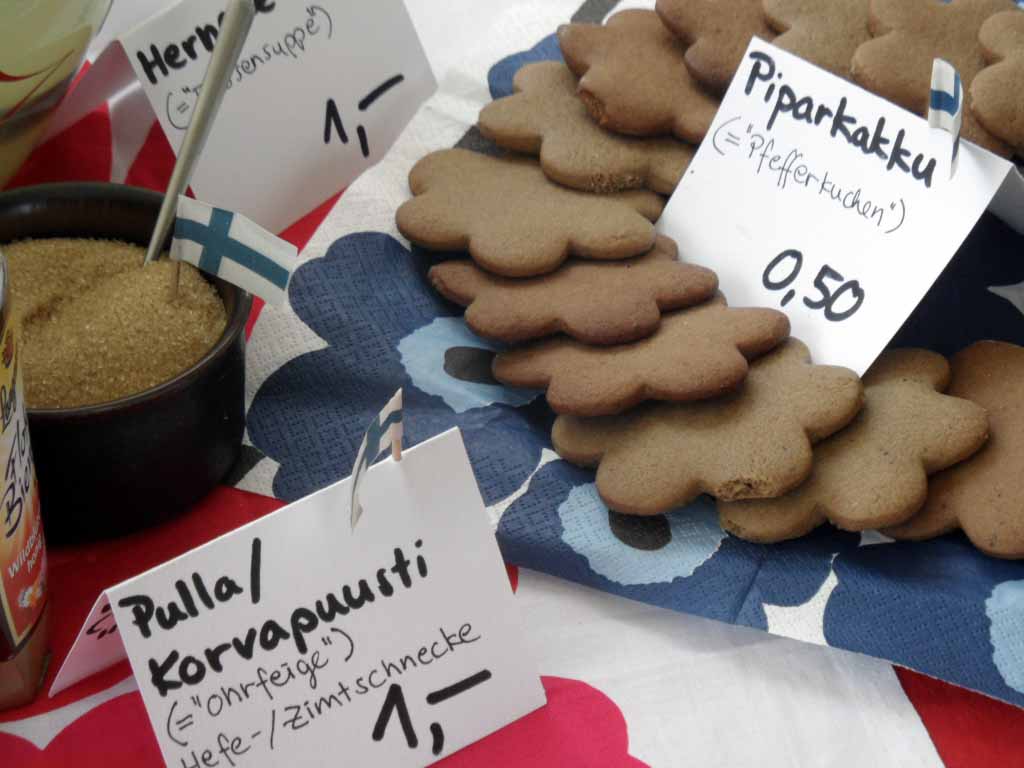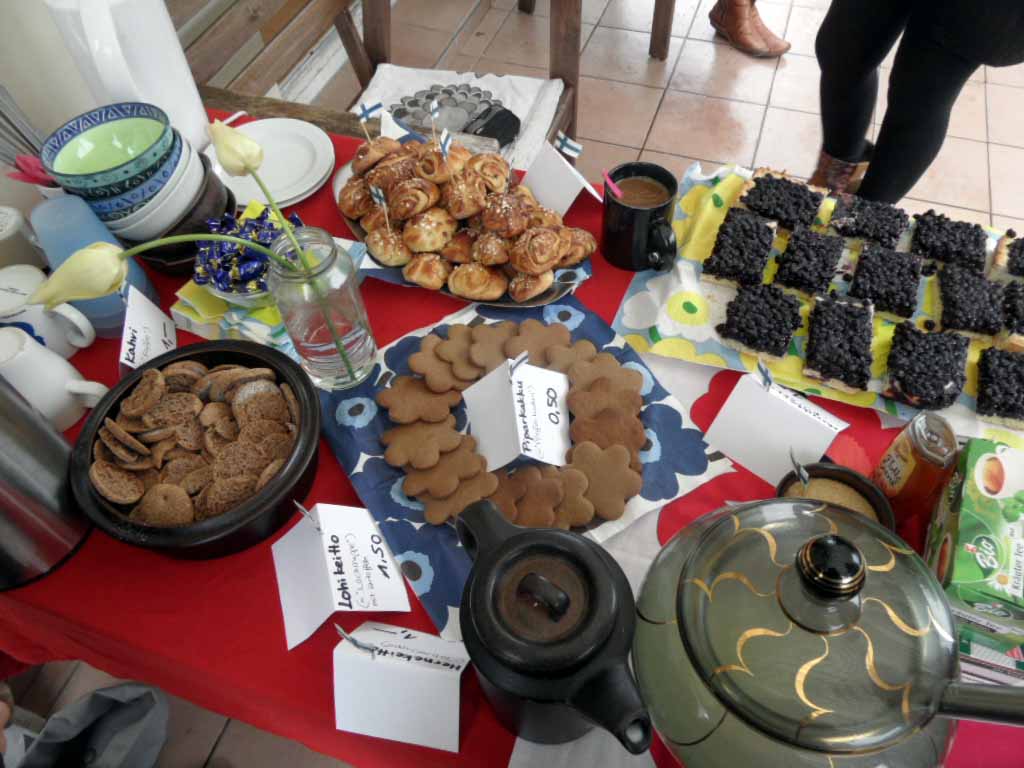 All pics by Franzi.
Big hugs to Annika & Lotte! And Ulla!
Like always: All credits appear after clicking the links. If you are interested in putting ads on My so-called Luck feel free to email me for details!