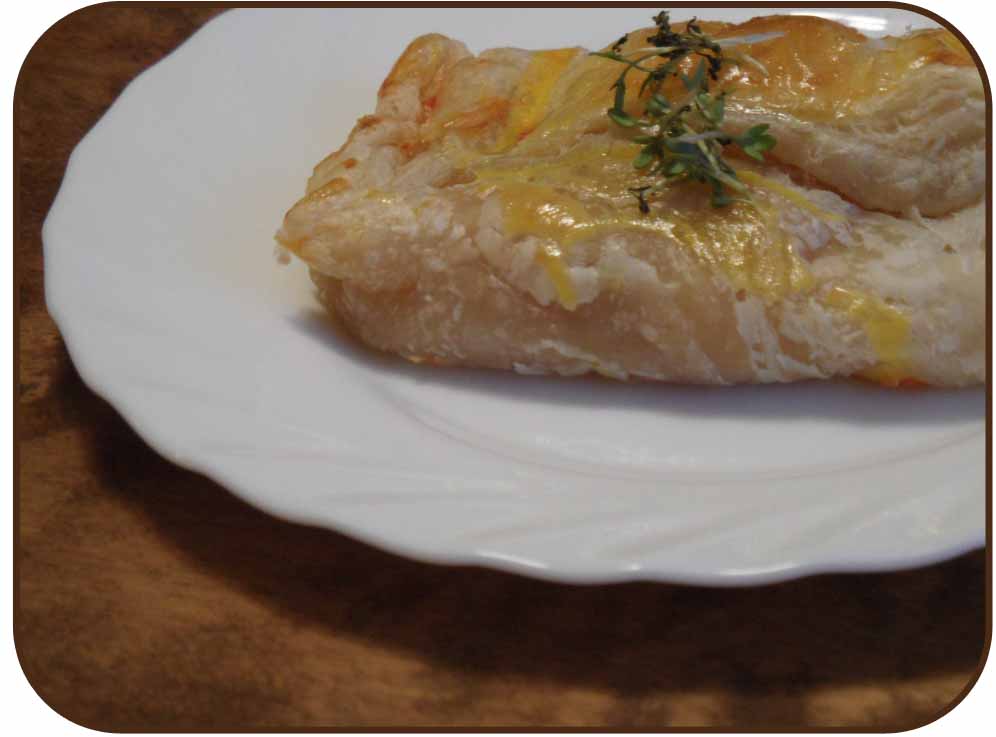 Pic by Franzi. Puff Pastry Pockets made by my mum.

It is very possible that during the last three days at least one member of your family spent a lot of time in the kitchen, preparing all this delicious X-Mas food. Thus it's time to cook something that is easily made and served in a very short time. Voilá, here are the puff pastry pockets…
Recipe:
Ingredients:
As many slices of ready-to-use puff pastry as you want to eat and the filling you prefer (e.g. tomatoes, bell pepper, ketchup, cheese, feta, corn…) cut into eatable pieces.  Egg yolk.
Preparation:
Roll out the puff pastry, fill with your fillings and form a pocket. Brush with egg yolk. Bake for app. 20 minutes at 200°C.
Enjoy!
Like always: All credits appear after clicking the links. If you are interested in putting ads on My so-called Luck feel free to email me for details!