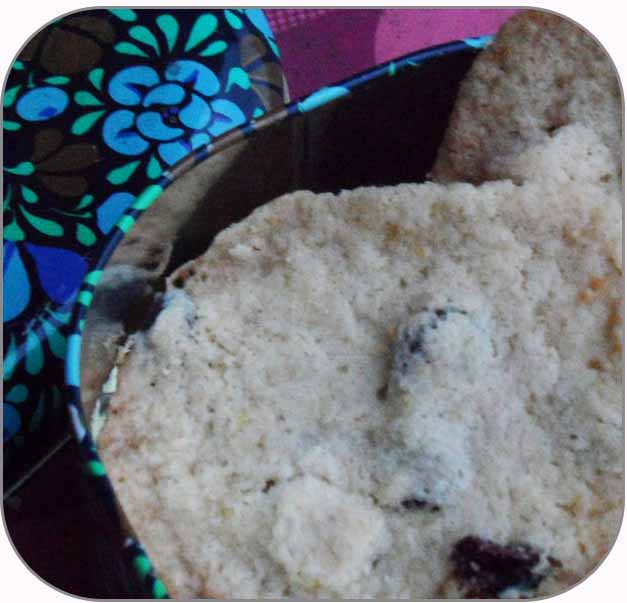 Pic by Franzi.
Only four more days until X-Mas eve! This means only four more days time for baking cookies. For Post aus meiner Küche I prepared these delicious cookies with white chocolate. Easy-peasy, unspectacular looking, yet extraordinary tasty! A simple last-minute cookie recipe!

Ingredients: Makes app. 35 cookies.
50 g sugar, 50 g brown sugar, 200 g soft butter, a pinch of salt, 230 g flour, ½ TSp baking powder, ½ TSp baking soda, 100 g cranberries, 200 g white chocolate
Preparation:
In a big bowl, mix the flour, the butter, the sugar, the brown sugar, the baking soda, the salt and the baking powder. Prepare a smooth dough, then mix in the cranberries and the roughly minced chocolate.
With a teaspoon, transfer blobs of dough onto the baking sheet. Let a space of at least 3 cm in between the single drops! Bake for 13 minutes at 180 °C.
Enjoy!
Like always: All credits appear after clicking the links. If you are interested in putting ads on My so-called Luck feel free to email me for details!