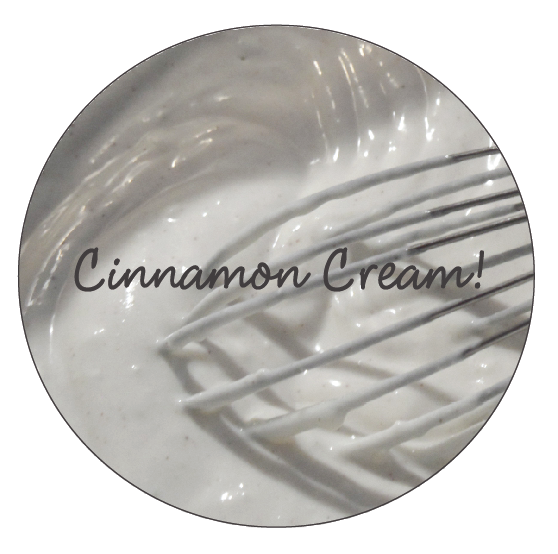 Pic by Franzi.
Incredible, today begins already November! At least this gives me finally permission to consume some winterly treats… it's starting to get a bit annoying to see all this X-Mas sweets in the stores and to stay away from them since "it's still not the time". And I will start into the cold season with a dessert that is perfect for dinner nights with friends. It's simply made, tastes deliciously and was a success every single time I served it so far. Aaand…it contains cinnamon, which is the best ingredient ever if it's cold and wet outside. Here comes my well-tried and tested cinnamon cream recipe…
Recipe:
Ingredients: Serves 4.
250 ml yoghurt, 100g mascarpone, 1 pkg vanilla sugar, ¼ TSp cinnamon, 1 TblSp honey, zest  of ¼ lemon, plus 1 TblSps roasted sesame seeds to garnish.
Preparation:
Easy: Just put all the ingredients into a big bowl and then stir until smooth. Garnish with sesame seeds.
Enjoy!
Like always: All credits appear after clicking the links. If you are interested in putting ads on My so-called Luck feel free to email me for details!