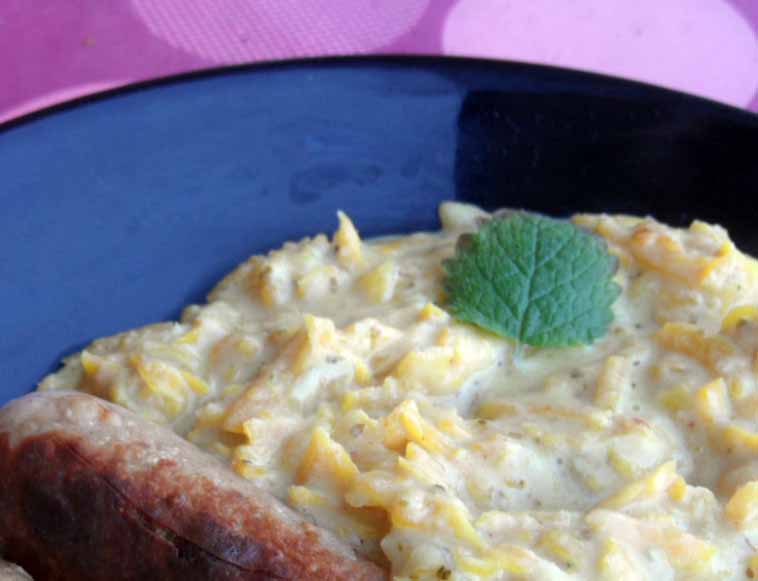 Pic by Franzi.
Several years ago I found this – at the first glance strange-looking, recipe. Pumpkin as side dish for (vegetarian) sausages?! I tried it and since then prepared it every single pumpkin season. It's delicious – you have to dare it!
Recipe:
Ingredients: Serves 2.

1 small Hokkaido pumpkin (400 g), 1 onion (thinly sliced), 25 g butter, 5 TblSps orange juice, 100 g crème fraîche, marjoram, 2 TblSps creamed horseradish
Preparation:
Peel the pumpkin and grate its flesh. Heat the butter in a large pan, add the onion and let them roast for 3-4 minutes. Add pumpkin, orange juice, crème fraîche and some marjoram, let cook for 10 more minutes. Season with pepper, salt and creamed horseradish.
Serve with sausages/ vegetarian sausages 😉 .
Enjoy!
Do you remember these pumpkin recipes?
Like always: All credits appear after clicking the links. If you are interested in putting ads on My so-called Luck feel free to email me for details!