Yippee, only a few more days and I will be at the Dockville – a music festival in Hamburg, which will be this weekend and I'm looking forward to since a few months now (I still cannot believe I will finally see Memory House live!). Thus, I was a bit self-interested in preparing this week's Special Monday post and made a Festival Packing List that hopefully will help a few of you to survive this year's festival season.
I still remember vividly the first time I went to the
Hurricane
, back in 2010. Oh, how excited I was to make this experience …and how nervous because of all the adventurous stories I heart about festivals. But what can I tell you – it was perfect and unbelievable inspiring. I was running from one stage to the other and saw and listened to so many gorgeous artists. – I was totally infected with the festival fever and all the deprivation of sleep, the mud on my shoes and the dust in my lungs were (and are!) so worth it 🙂 !
I wish you all a nice and sunny (and musical) week!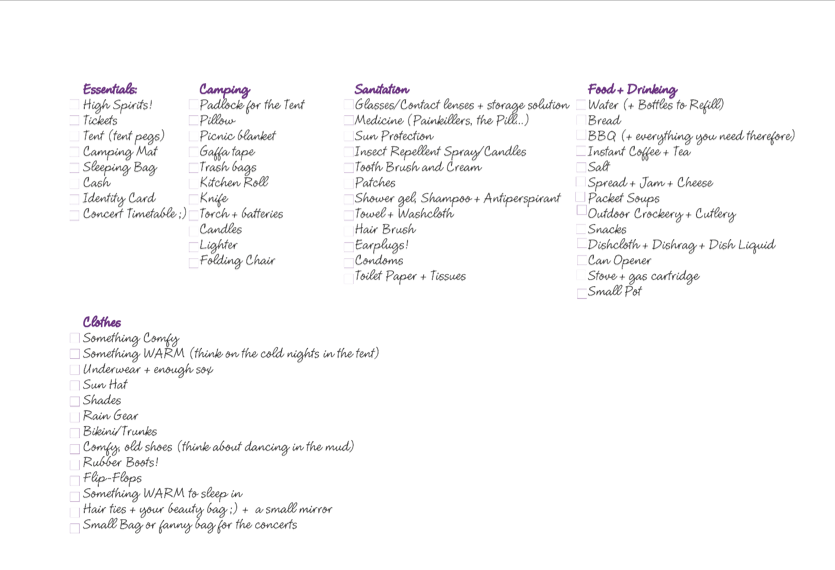 You can download the list HERE.
Like always: All credits appear after clicking the links.