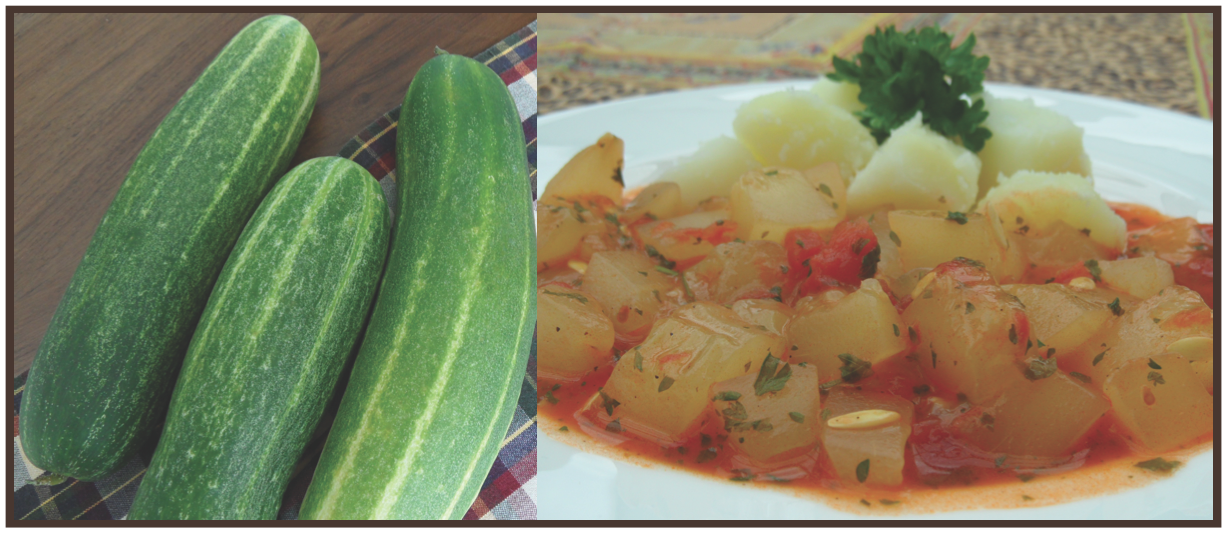 Pics by Franzi.
Today I would like to present you a simple summer dish I know from my mum's kitchen (…who was also so kind to prepare the above depicted meal!): Braised Cucumbers. They are not only very fast made, but also healthy and fit perfectly in the category of my personal comfort foods.
During my first years in Osnabrück it was very hard to get country cucumbers. I really have no idea why, but I was on a permanently hunt for them back then. Nowadays you can find them all summer long on the farmer's market, but also in the supermarket without any problems. Happy me! Thus, go and get them and then enjoy them!
Preparation: Serves 2.
Peel and dice 1-2 big country cucumbers, braise them with 1 TblSp of olive oil in a big pot. After a few minutes, add  ketchup and water (1:1) until the cucumbers are covered and let cook for 20 minutes until tender. Season with minced parsley, salt and pepper. Serve with rice or (mashed) potatoes.
Tip: Meat lovers should add roasted minced meat.
Enjoy!