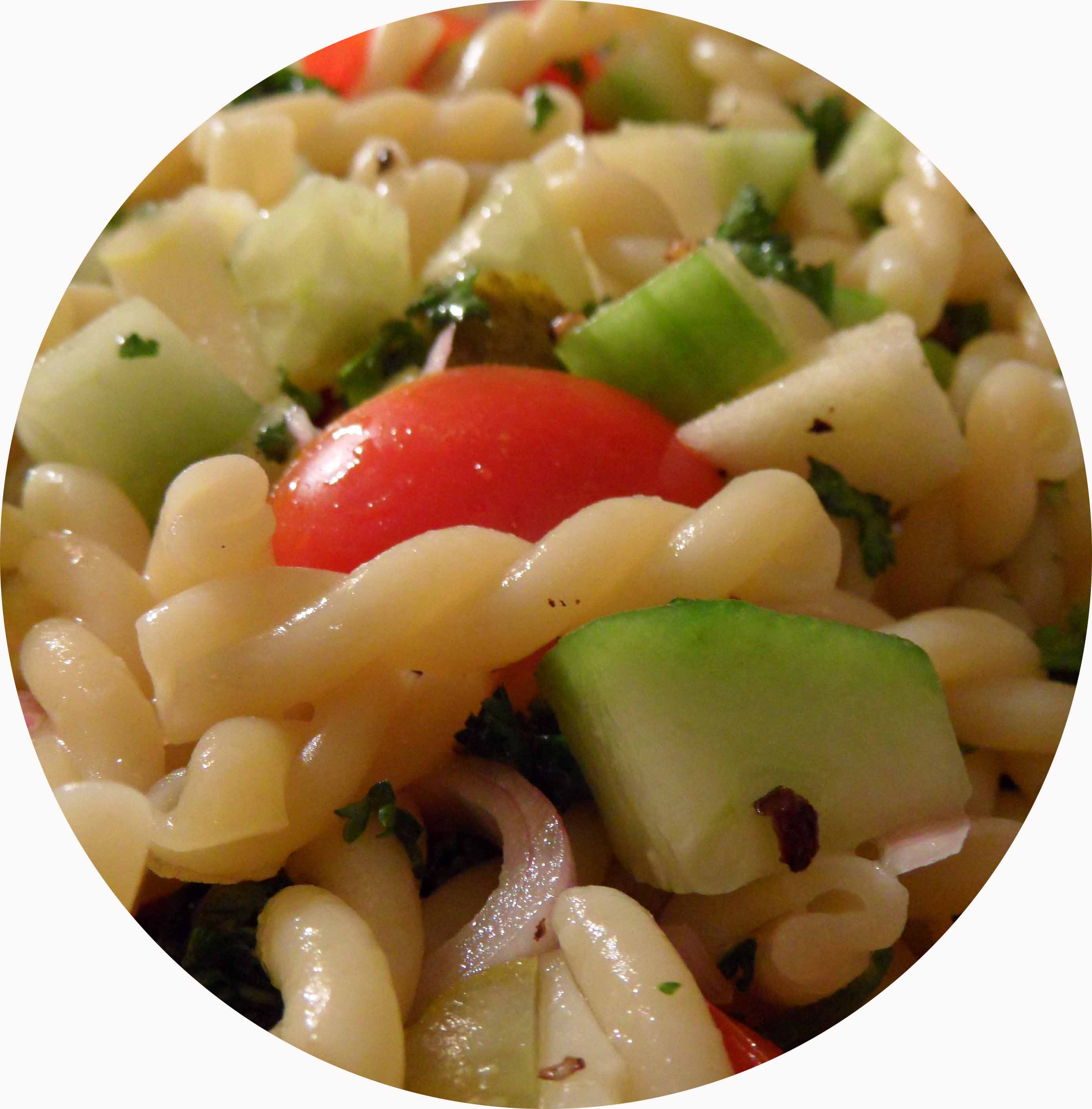 Photo by Franzi
With the first sunrays appearing in springtime, also the barbecue season starts. And who cares about temperatures, when the smell of hot coals is in the air?  For me BBQ is not only about what lays on the grill, but also about what's served as side dish. Today, I would like to present you one of my family's classics: Our party pasta salad. Contrary to most recipes, this one is prepared without any mayo and therefore really light and refreshing. So enjoy!
What is your favorite BBQ side dish? I would be happy to know!
Ingredients: serves 6-8

1 glass gherkins (diced), 1 apple (peeled, cored and diced), 1 cucumber (diced), 1 onion (thinly sliced) , 500g pasta, 4 tomatoes (diced), parsley (minced), salt, pepper, 1 Tsp sugar, 2 Tbsp oil

Preparation

Cook the pasta al dente and let it cool down. Combine pasta, vegetables and parsley; add the gherkin water (w/o the spices) and oil. Season with salt, pepper and sugar.
Enjoy!