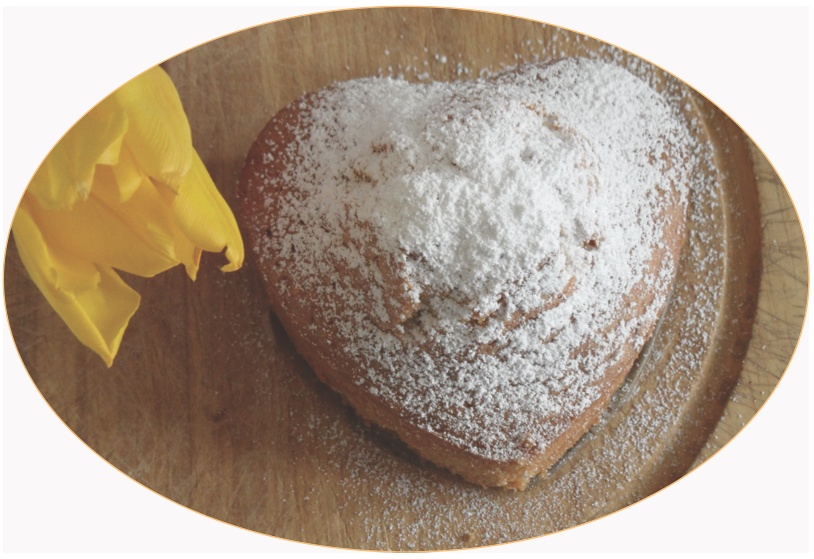 Photo by Franzi
This Vanilla Cake recipe I found two years ago in one of my beloved Easy Living issues. Since then, the recipe never let me down. I guess, I already prepared it a hundred times and on every possible occasion. It's not only incredible simple and is possible to do with even a tight schedule, but you also need only a very limited set of ingredients that in most households are around anyway. So, have fun with baking it for your next sunday afternoon tea/friend's birthday/housewarming party/mother's day… or just because it is tasty :).
Recipe: (makes a small size tin of 18 cm, double ingredients for a larger one)
Ingredients:
175 g softend butter, 175 g caster sugar, 3 large eggs, 175 g flour, 1 TSp baking powder, 1 TSp vanilla extract (or the mark of one vanilla bean), a pinch of salt
Preparation:
Heat the oven to 180°C. Lightly grease an 18 cm round cake tin with a little extra butter and cut our a piece of baking paper to fit the base of the tin.
Pull the ingredients in a large mixing bowl and beat with a wooden spoon or a hand-held mixer for 1 minute.
Pour the mixture into the tin, smooth on the top and bakeon the midle shelf of the oven for about 45-50 minutes.
Let the cake sit in the tin for five minutes, then gently run a knife around the edge and turn the cake out onto a wire rack to cool. Serve dusted with icing sugar.
Do you have any fail safe recipes? I'm curious to know what they are. Please tell me!
BTW: Happy B-day, S.!
Like always: All credits appear after clicking the links.