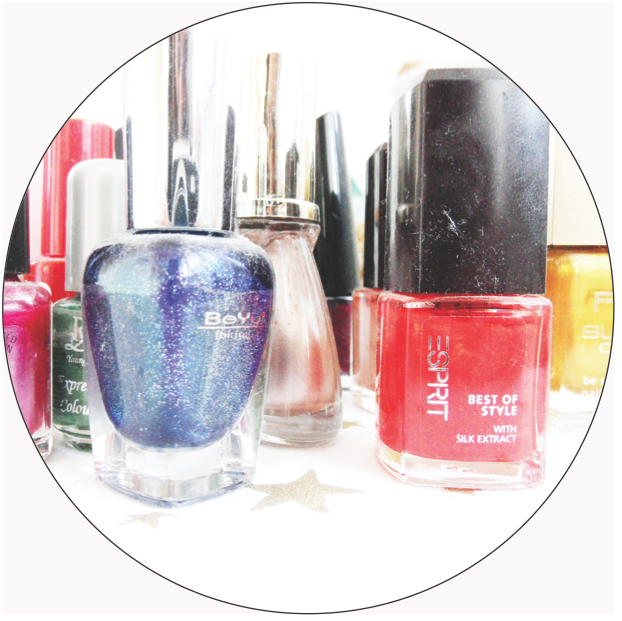 Photo by Franzi
The picture above shows you a small fraction of my own nail polish collection. It's a bit funny because I nearly NEVER wear painted nails. But when I discover a new colour, I just can't let it go and have to carry it home. – Always with the big resolution that it will be different this time and I actually will wear it. But to be honest, I never do it. Maybe the new nail inspirations I present you today will bring the change…
What about you? Are you wearing nail polishes? What are your favorite colours? Let me know!
Web Ideas:
DIY: heart-shaped pattern via the beauty department
Pastel and metallic look via PSHIIIT
DIY: pinkish pattern via refinery29
Atztek design nails via etsy
How to get a perfect nail posish.
Like always: All credits appear after clicking the links.