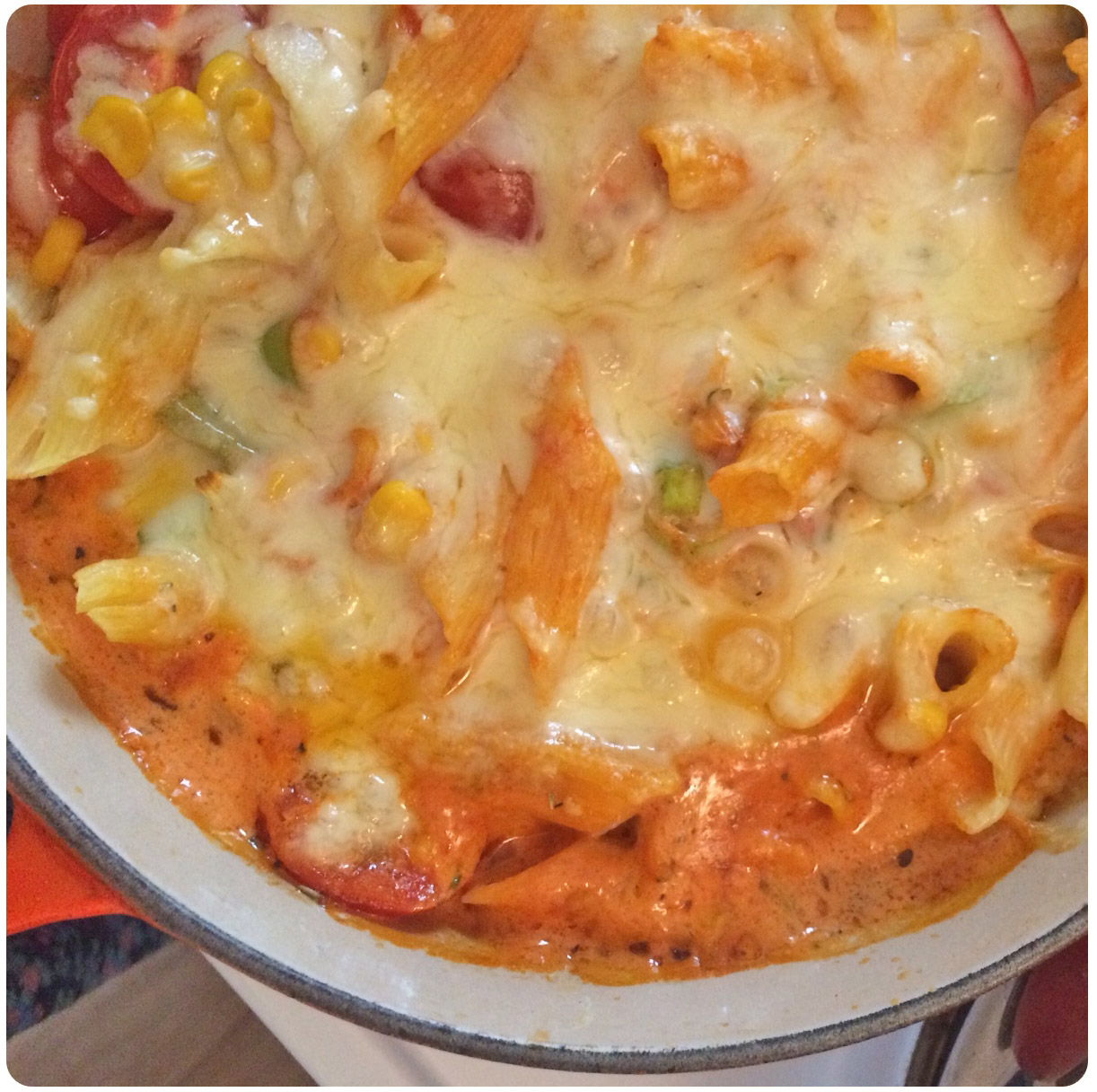 Pic by Franzi.
Today's recipe is pure comfort food: (Gluten-free) pasta in a thick, creamy tomato sauce topped with melted cheese. A simple prepared dream of a pasta casserole!
Recipe:

Ingredients: Serves 3-4.

400 g (gluten-free) pasta, 1 tube tomato paste, 400 ml heavy cream, 250 g grated cheese, 1 garlic clove, 100 ml olive oil, herbes de provence, dried oregano, 1 diced onion, vegetables (like cubed bell peppers or zucchini), 100 g tinned corn (drained), a handful of halved cherry tomatoes, salt, pepper.
Preparation:
Cook the pasta according to what's instructed.
For the sauce mix the whole tube of tomato paste with the heavy cream, the olive oil and one smashed garlic clove. Season with pepper, salt, herbes de provence and dried oregano.
Roast the vegetables in some olive oil until tender.
In a big casserole combine cooked pasta, 125 g grated cheese, the corn, the roasted vegetables, the tomato halves and the sauce. Top with the rest of the grated cheese. Bake at 180°C for app. 30 minutes.
Enjoy!
Like always: All credits appear after clicking the links. If you are interested in putting ads on My so-called Luck feel free to email me for details.