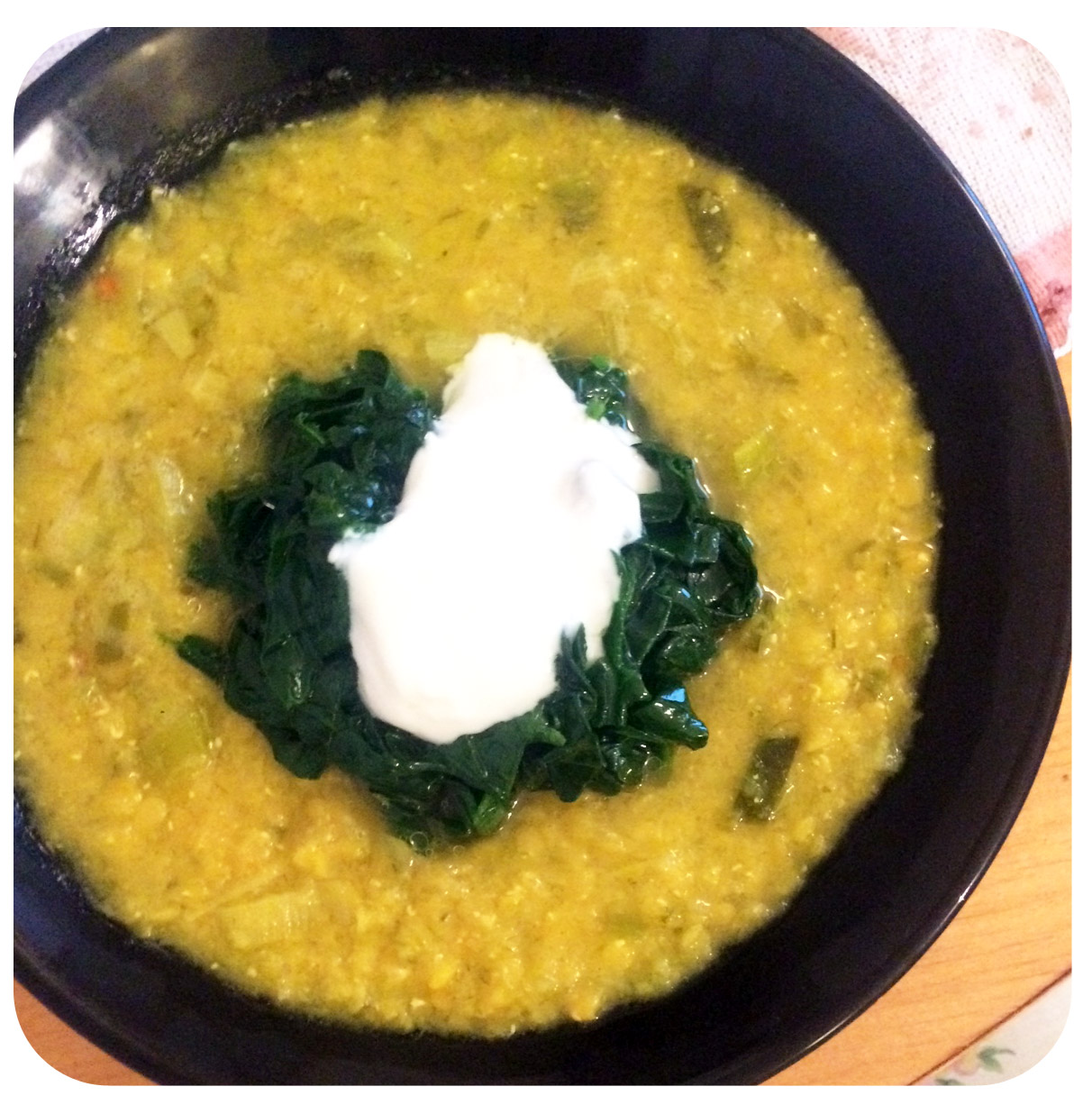 Pic by Franzi.
A warm creamy red lentil soup, seasoned with lemon juice and topped with kale: The perfect winter dish with a certain taste of summer (lemon flavour!).

Recipe: Serves 3-4.

Ingredients:
4 handful of kale (washed and cut into slices), olive oil, 1 leek (washed and cut into thin rings), 1 TSps turmeric (grounded), 2 TSps cumin (grounded), juice from 2 – 3 lemons, 250 g red lentils, 1,5 l vegetable stock, yoghurt.
Preparation:
Melt the oil in a big pot. Add the leek rings and roast until tender. Roast for 3 more minutes, then add vegetable stock. Add turmeric and cumin, roast shortly, then add juice from 1 lemon and stir.
Afterwards, add lentils and vegetable stock. Cook for app. 25 minutes.
Blend the soup until you reach a creamy texture. Add the rest of the lemon juice.
Shortly sauté the kale in some olive oil. Serve soup, topped with kale and some yoghurt.
Enjoy!
Like always: All credits appear after clicking the links. If you are interested in putting ads on My so-called Luck feel free to email me for details.