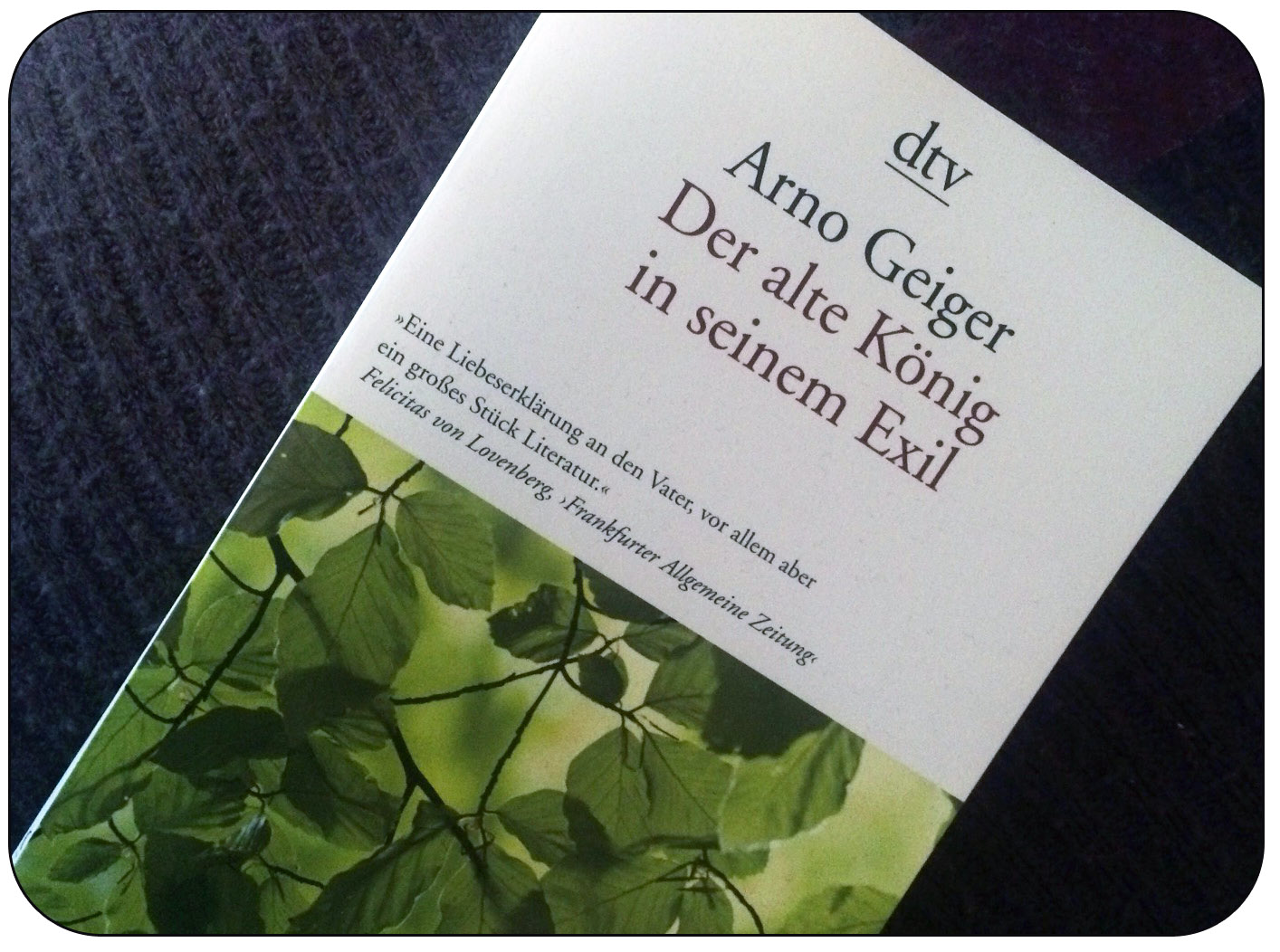 Pic by Franzi.
My grandfather Hans is the only grandparent of mine alive and I am lucky to have him still around (although he is living in a retirement home in Berlin and I am only able to see him every two months). He suffers from dementia. First, my late grandma took care of him and it took a while until we recognized how severe his condition was. When I talked about him and his dementia, I often got the recommendation to read Arno Geiger's book Der Alte König in seinem Exil (The old king in his exile).
It is the story of the novelist Arno Geiger and his father who has Alzheimer's. Like myself with my grandpa, Arno Geiger an his siblings only recognized after a few years that his father's condition is indeed Alzheimer's and not the laziness of an old man. The book narrates how he and his family deals with the situation, but it also describes his father in a way only a loving son is able to. It's not only a great insight into the disease but also into a past that's long gone. A great read for everyone who's interested in dealing with dementia or Alzheimer's and everyone who likes great stories!
I wish you a wonderful weekend. Make it one to remember :)!
Like always: All credits appear after clicking the links. If you are interested in putting ads on My so-called Luck feel free to email me for details.