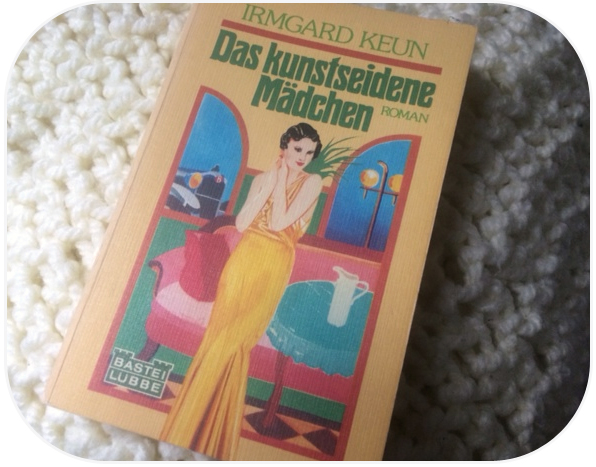 Pic by Franzi.
A am really into novels about women mastering their unique way of life, ending either tragic or succesful and happy. The book Das kunstseidene Mädchen/The artificial silk girl by Irmgard Keun falls into the first category. I found a used copy in one of my favorite book shops in Hamburg. This is what it's about:
Doris is a provincial girl, living during the last days of the Weimar Republic. Her heart was already broken once, she is unhappy with her office job and – foremost – wants to be a star ("ein Glanz werden").  She ends up in Berlin and tries to become the lady of a rich men. Sometimes she's lucky, more often not.
The book is narrated in her own voice – in the form of her diary. I's lively, funny and tragic. It draws a realistic picture of the pre-Nazi area, and Berlin at the end of the 1920s/beginning of the 1930s. Seems like those times were not always roaring. A must-read!
I wish you a wonderful weekend – with many lazy reading hours :)!

Like always: All credits appear after clicking the links. If you are interested in putting ads on My so-called Luck feel free to email me for details.