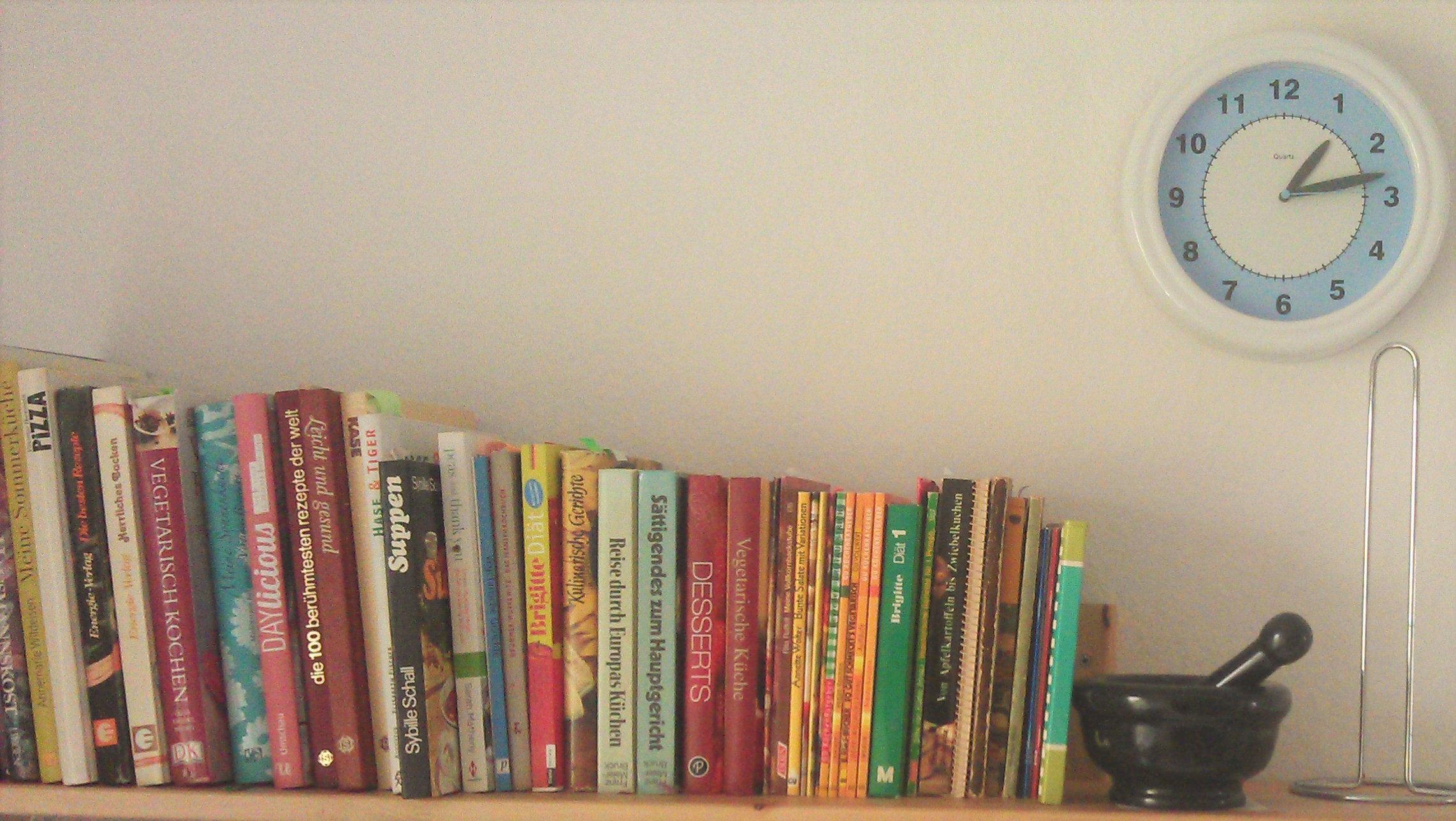 Pic by Franzi. Just a small collection of my cookbooks.
I planned to share a goat cheese tart recipe with you today. Unfortunately it's now near midnight, the recipe one of the more complicated ones and I don't have the tools to edit the picture the right way on this PC. So, all I have to give you at the moment is a shot of my current cookbook collection. Okay, those are not all – I hide some more under my oven and in my mother's house :D. What can I say? I am just in love with cookbooks – especially with old ones that tell me how our grandmas would have prepared a meal.
So, tell me: What is your favorite cookbook at the moment?
Like always: All credits appear after clicking the links. If you are interested in putting ads on My so-called Luck feel free to email me for details.