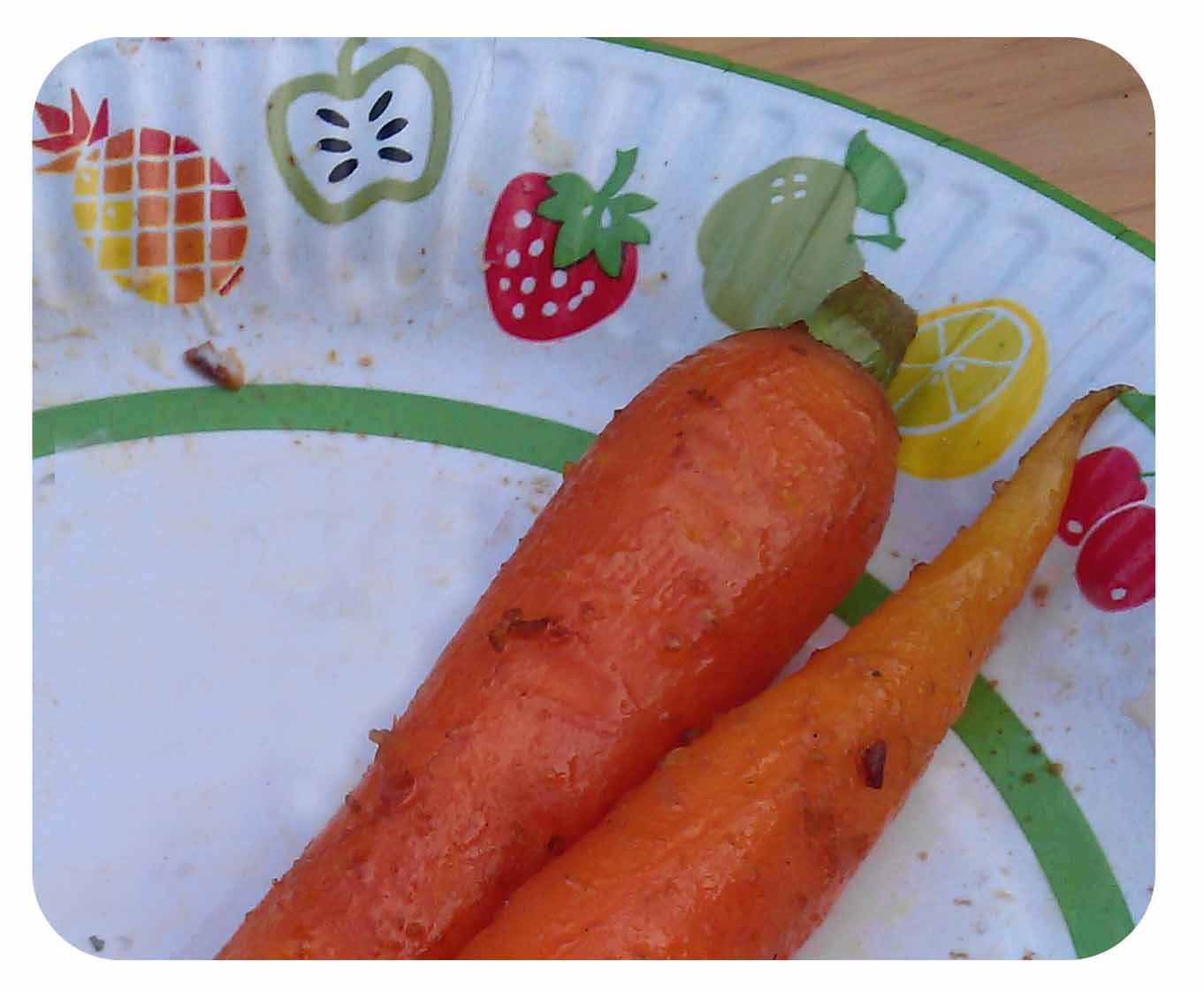 Pic by Franzi.
Last weekend I was at a BBQ where the hosts grilled… carrots! I was intrigued and couldn't wait for tasting them :). What can I say? They were delicious!
Recipe: Adapted from Weber's Grillbibel.
Ingredients: Serves 6-8.
1 kg young carrots, 2 TblSps butter, 2 TblSps aceto balsamico, 2 TblSps maple syrup, a dash of sea salt, grated orange zest (from app. 2 oranges).
Preparation:
In a big bowl, mix the melted butter with the maple syrup, the orange zest, the aceto balsamico and the salt to prepare a marinade. Peel the carrots and cook them for app. 8 minutes in salted water. Mix with the marinade. Put the marinated carrots onto the grill and barbecue them for app. 5 minutes (turn regularly for an even result).
Enjoy!
Like always: All credits appear after clicking the links. If you are interested in putting ads on My so-called Luck feel free to email me for details.