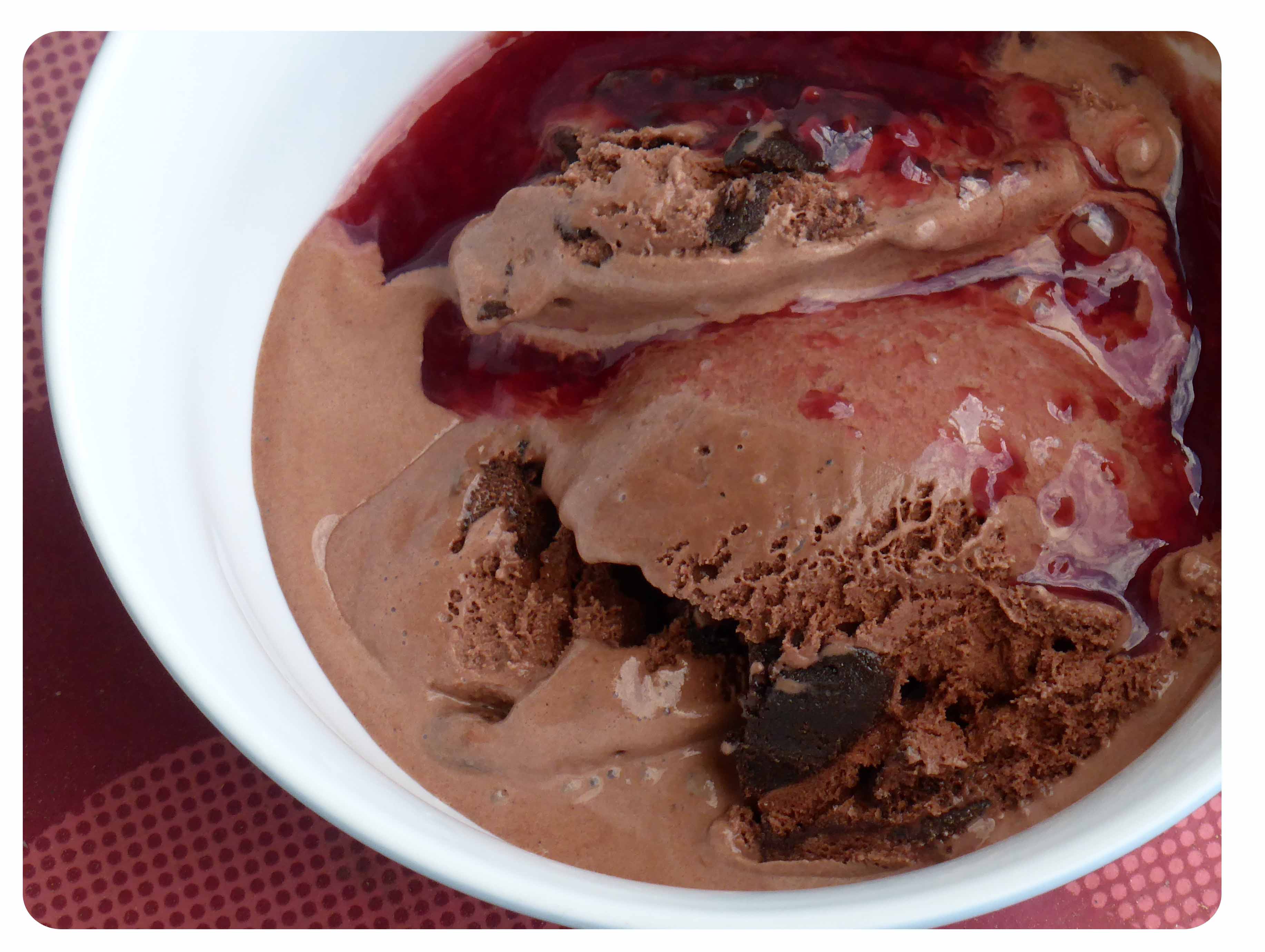 All pics by Franzi.
A new Gourmet Box arrived! Since the temperatures outside are rising, I instantly grabbed the raspberry sauce and enjoyed it with a bowl of chocolate ice-cream. And those are the other delicious treats I found inside the box…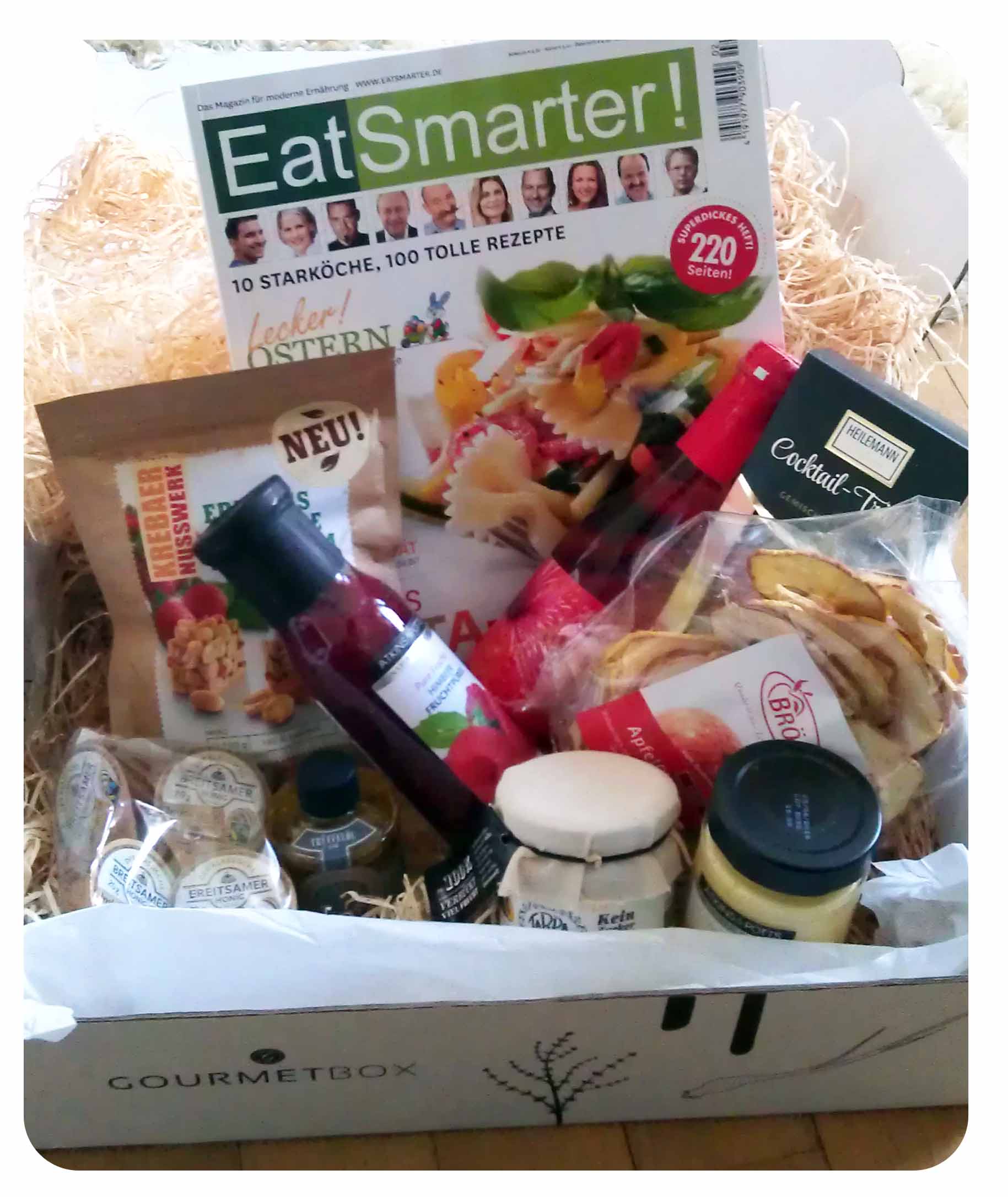 Eat Smarter Zine… Like I write every time I find a cooking zine inside a Gourmet Box: I love cooking zines!
Cocktail Truffles by Confiserie Heilemann GmbH… The lemon vodka truffle was my favorite!
Fairtrade Breitsamer Honey… I like the fair trade part. But is it sustainable to pack the honey into small 20 g portions? …At least it's convenient ;).
Apple Chips by Brög GmbH & Co. KG… Apple Chips are one of my favorite snacks – so that's a big thumps-up!
Olive Oil with White Truffles by Tartufi di Gaetano… It's a delicious oil and I already used it for some salads!
Raspberry Sauce by Atkins & Potts Ltd… Perfect with chocolate ice-cream ;).
Sauce Hollandaise by Atkins & Potts Ltd… It's asparagus season, yeah! I will try the sauce – but I prefer home-made sauce hollandaise.
Plum Butter by Tarpa Bioprodukte… This is the favorite plum butter of my father. Really, no joke. I laughed out loud when I found it inside the box.
Peanut, Strawberry & Basil Cubes by KREBAER NUSSWERK GmbH & Co. KG… Still not a very sustainable package, but okay… the cubes only lasted for approximately five minutes. I loved them.
Palio "Wild Hibiscus Blossom Secco"… A nice summer drink. Not too sweet and refreshing!
Conclusion:
This was a box full of little surprises and delicious treats. A good step forward into the "gourmet" world, but it still could be a bit more "sustainable" ;).

Enjoy!
I got the Gourmet Box for free. Nevertheless, I only stated my own opinions . I'm happy to answer all questions regarding blog corporations in a personal message. Like always: All credits appear after clicking the links. If you are interested in putting ads on My so-called Luck feel free to email me for details.