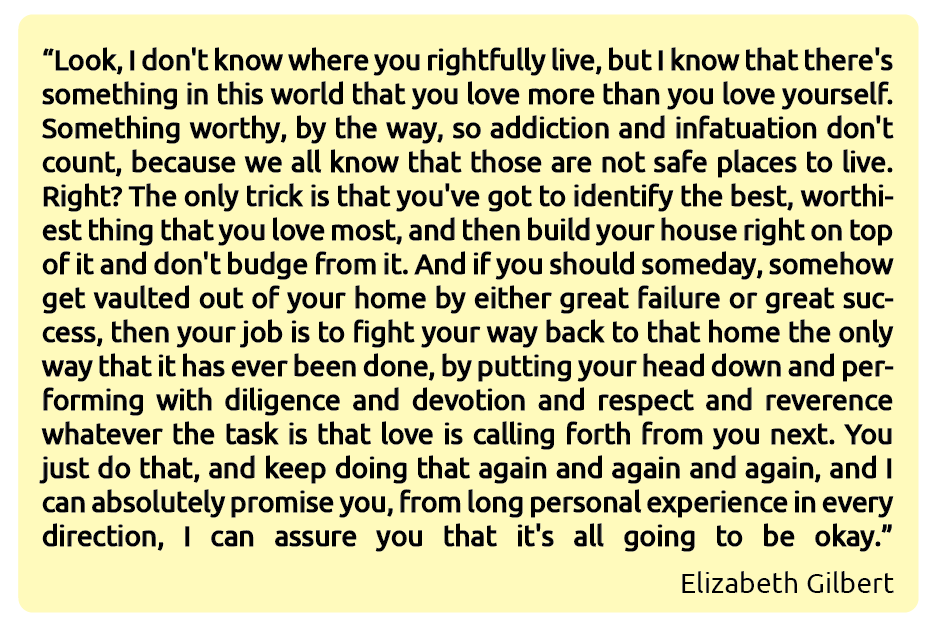 This last weekend I spent organizing my life and the big move from Osnabrück to Hamburg. I cannot tell you how stressed I feel when I think about all that STUFF that has to be dealt with now. But I guess that is just the way moving houses feels like ;). To motivate myself I also listened to some inspirational speeches. Here are two of them.
I wish you an inspired start into the fresh week!
Jim Carrey – Why You Shouldn't Be Afraid To Fail
"My father could have been a great comedian but he didn't believe that was possible for him. So he made a conservative choice. Instead, he got a safe job as an accountant and when I was 12 years old, he was let go from that safe job and our family had to do whatever we could to survive. I learned many great lessons from my father. Not the least of which was that you can fail at what you don't want, so you might as well take a chance on doing what you love."
"I've often said that I wished people could realize all their dreams of wealth and fame so they could see that it's not where you'll find your sense of completion. Like many of you, I was concerned about going out in the world and doing something bigger than myself, until someone smarter than myself made me realize that there is nothing bigger than myself!"
Elizabeth Gilbert – Success, failure and the drive to keep creating
"For me, going home meant returning to the work of writing because writing was my home, because I loved writing more than I hated failing at writing, which is to say that I loved writing more than I loved my own ego, which is ultimately to say that I loved writing more than I loved myself."
"Your home is whatever in this world you love more than you love yourself. So that might be creativity, it might be family, it might be invention, adventure, faith, service, it might be raising corgis, I don't know, your home is that thing to which you can dedicate your energies with such singular devotion that the ultimate results become inconsequential."
Like always: All credits appear after clicking the links. If you are interested in putting ads on My so-called Luck feel free to email me for details.