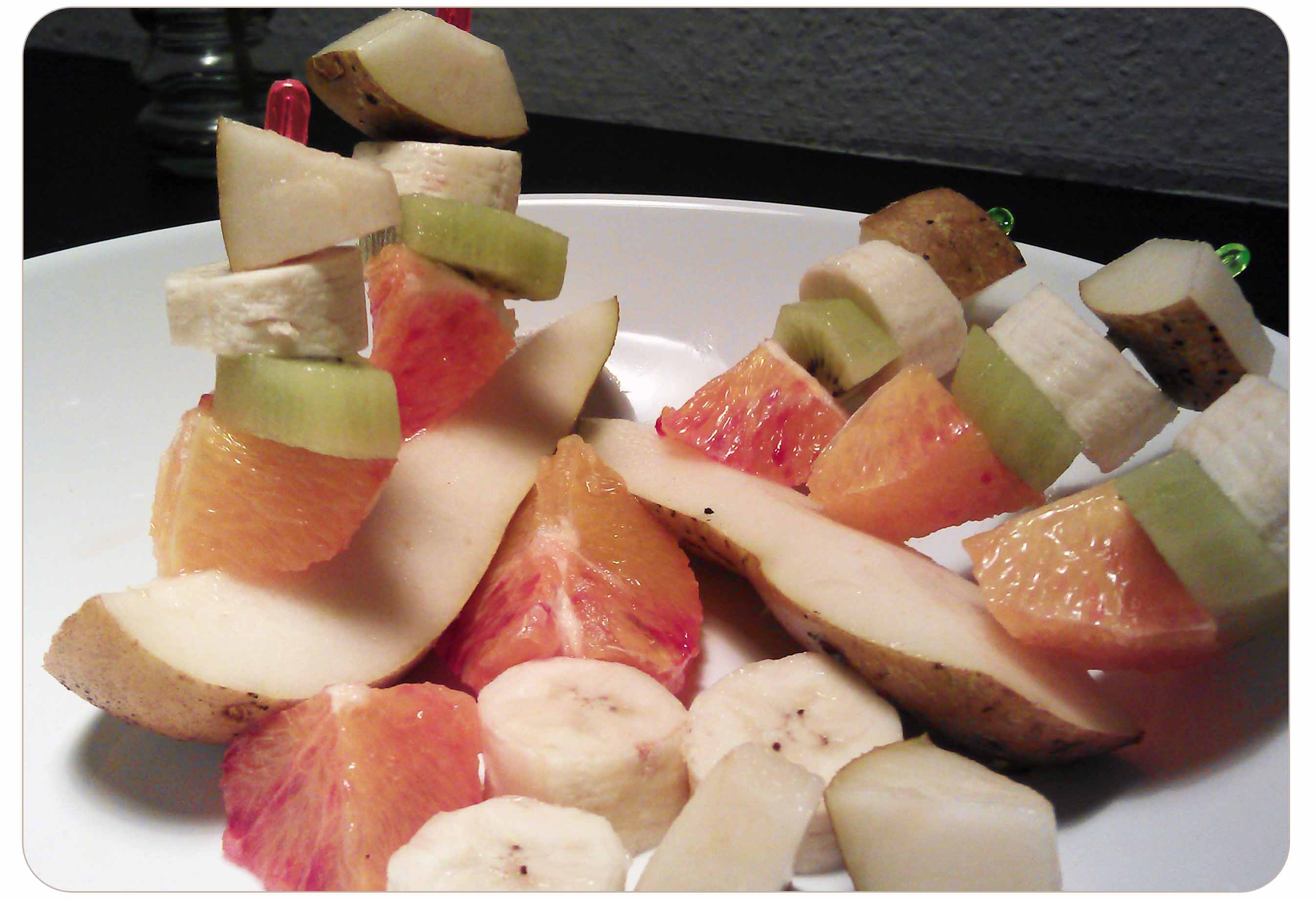 Pic by Franzi.
Yes, I am a cheater. I cheated myself through the whole Monthly Challenge of Eating Raw. What can I say? Eating raw is just not my cup of tea… So, why should I change my "cheating" strategy in the last week of the challenge? I won't: Fruit skewer boats may better suit a kids birthday party than as a proper "meal" … but hey, at least they are raw ;).
Recipe: Makes two boats.
Ingredients: 1 blood orange, 1 banana, 1 kiwi, 2 pears.
Preparation: Peel and cube the blood orange, the banana, the kiwi and one pear. Put fruit cubes onto skewers and peak them into the other halved pear.
Enjoy!
Like always: All credits appear after clicking the links. If you are interested in putting ads on My so-called Luck feel free to email me for details.