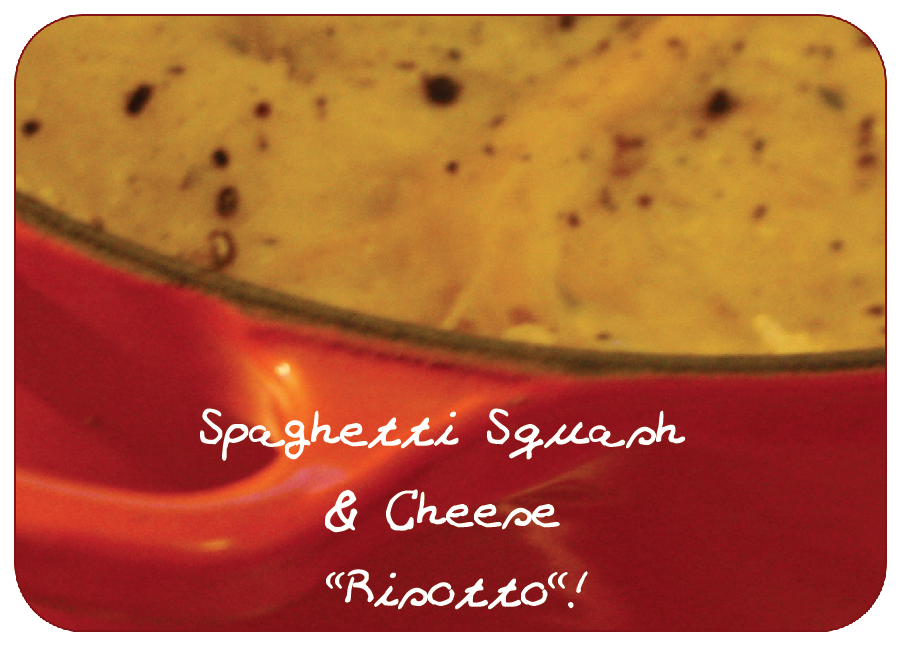 Pic by Franzi.
I am regularly reading American cooking sites. The one thing I see there often and wanted to try out forever is Spaghetti Squash! This season I finally found one and carried it home happily, thinking about all the recipes that would be possible with it. Finally I decided for a "classic" preparation method – simply with lemon zest, cheese, pepper and salt. It was as delicious as a cheesy risotto … with a (pumpkin) twist!
Recipe: Serves 3-4.
Ingredients: 1 spaghetti squash, ¼ cup unsalted butter, 1 tablespoon finely grated lemon zest, 2 teaspoons fresh thyme leaves, ½ cup grated parmesan, ½ cup gouda, freshly grounded black pepper, salt.
Preparation: Pierce squash all over with a knife. Roast on a baking sheet, at 175°C (turning every 20 minutes) until tender. This takes app. 60–90 minutes. Let cool slightly. Halve lengthwise and discard seeds. Scrape flesh with a fork to remove in long strands. Heat butter in a large skillet over medium-high. Cook squash, lemon zest, thyme, and cheese. Stir constantly to combine, about 2 minutes. Stir in pepper and season with salt.
Enjoy!
Like always: All credits appear after clicking the links. If you are interested in putting ads on My so-called Luck feel free to email me for details.