"A woman is like a tea bag. You never know how strong she is until you put her in hot water." Eleanor Roosevelt
Some weeks ago, a good friend of mine drank a yogi tea. The little quote on her tea bag said: "Be realistic. Expect every day a miracle". She liked the quote and put it into her purse. One week later she suddenly got a new job in the city she planned to move to, a new car as a present from her parents and also a wonderful yoga teacher (who declared that she will move at the end of this year into the same city as my friend). Every day a miracle happened. Certainly, all this would have happened anyway, but through the quote the focus of my friend was directed onto these events with more intensity. So, she appreciated every "miracle" a lot more than she would have done otherwise. I also like those little tea bag quotes – they are small reminders of what life is really about during our stressful everyday lives. So, I started to make pictures of them with my phone and here are the quotes of the last two weeks…
I will share more tea bag quotes with you in my new (!) twitter account (@MySoCalledLuck) …just in case you would like to follow me 😉
I wish you a wonderful start into the new week. May it be full of miracles!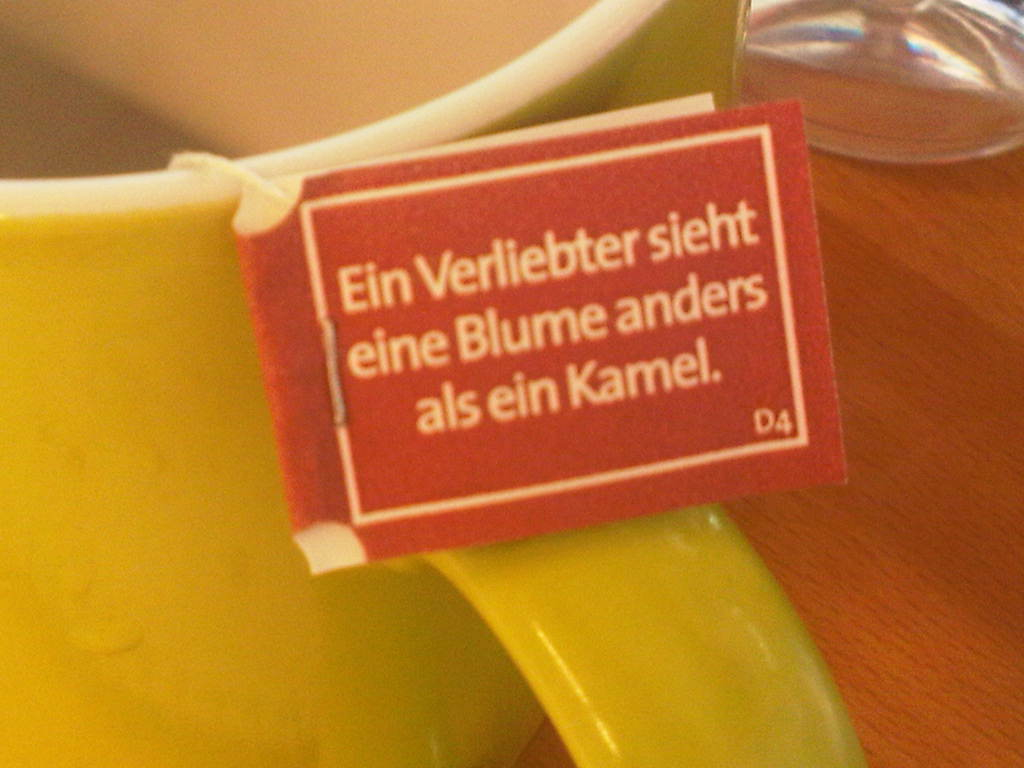 "Someone in love looks at a flower in another way than a camel."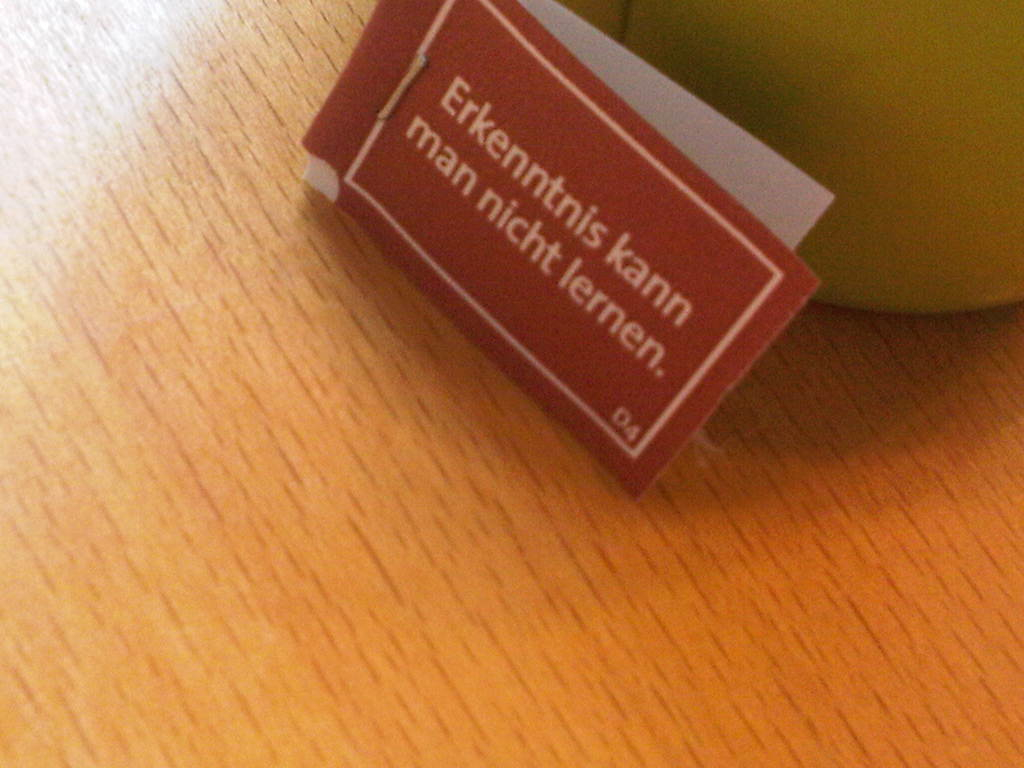 "Realization is something one cannot learn."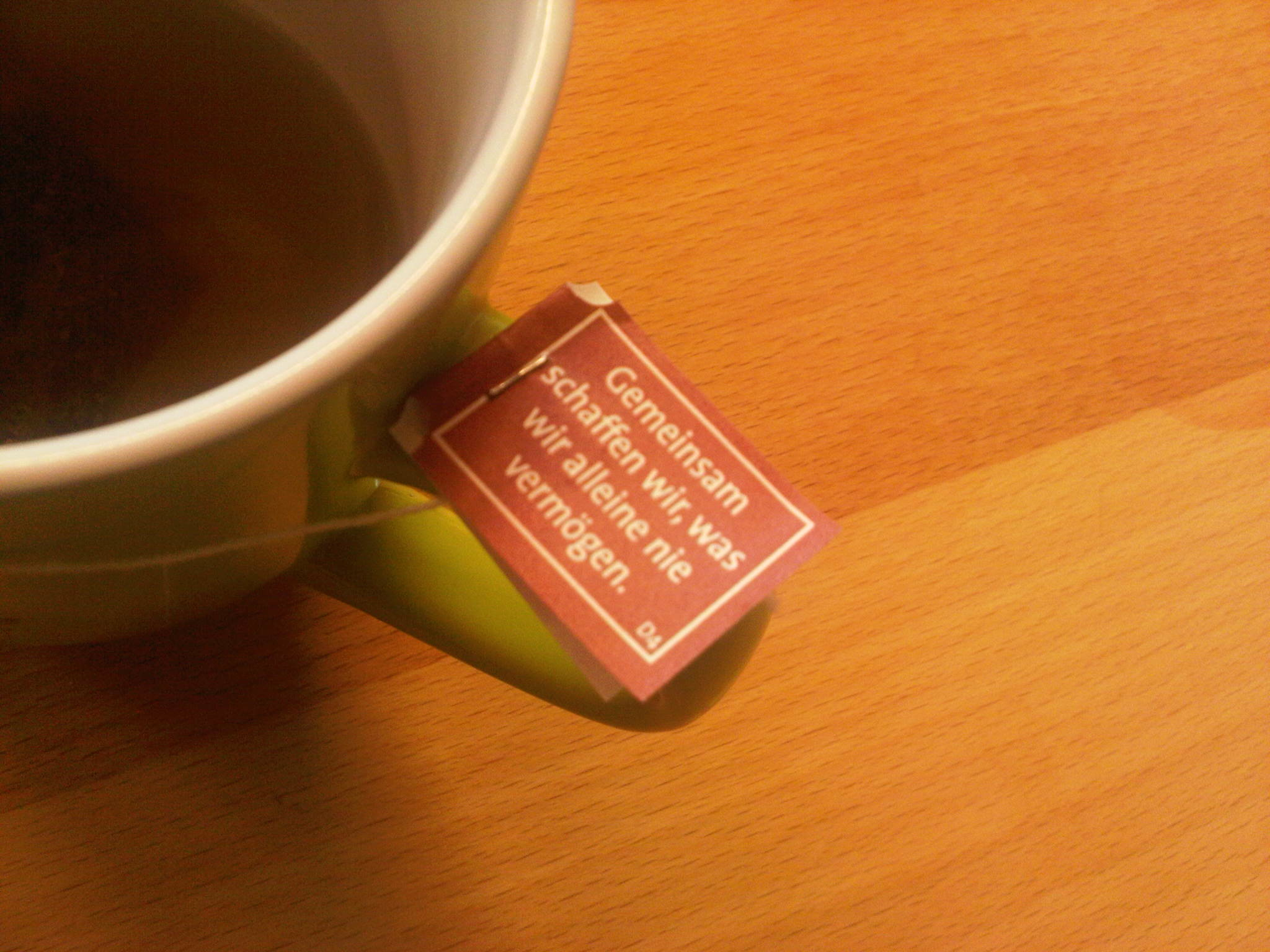 "Together we achieve what isn't possible alone."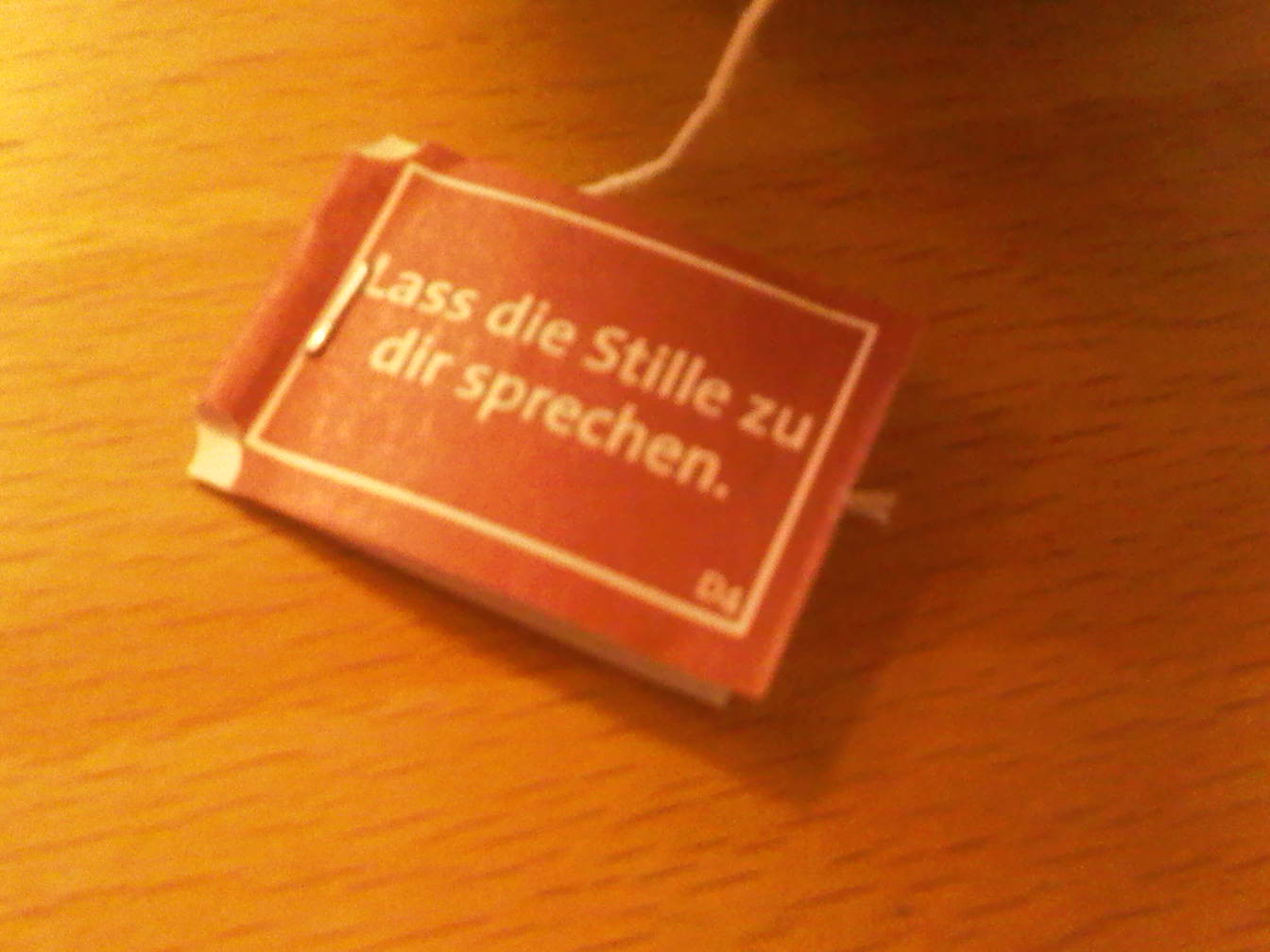 "Let the silence speak to you."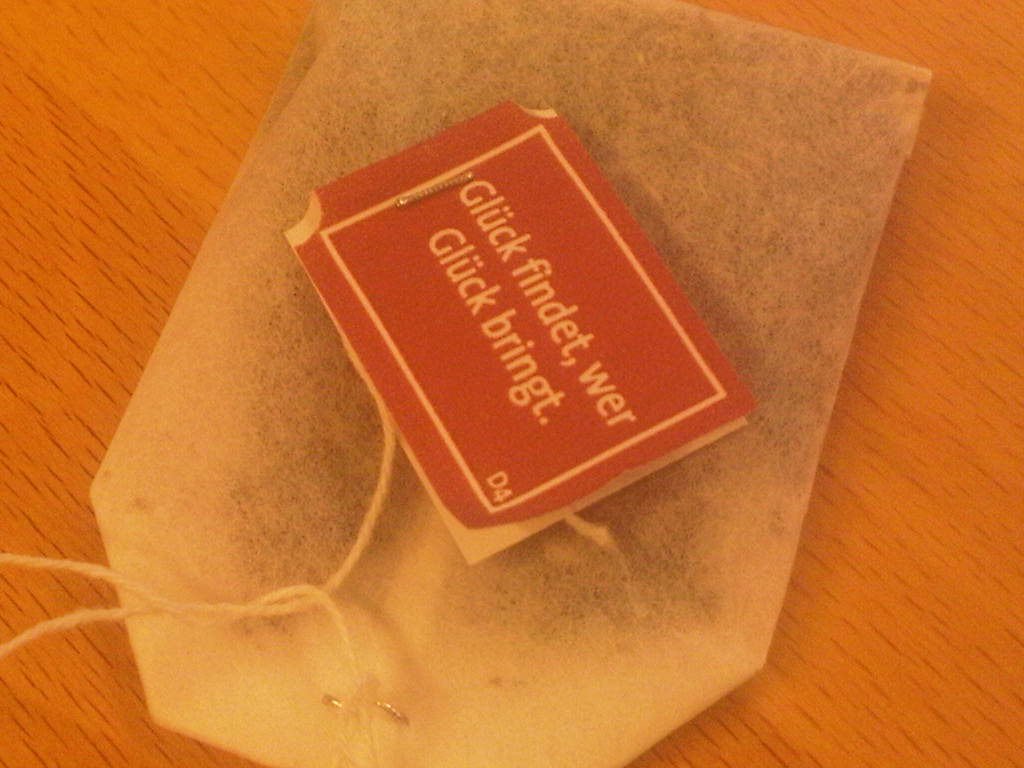 "Happiness is found by those, who will bring happiness."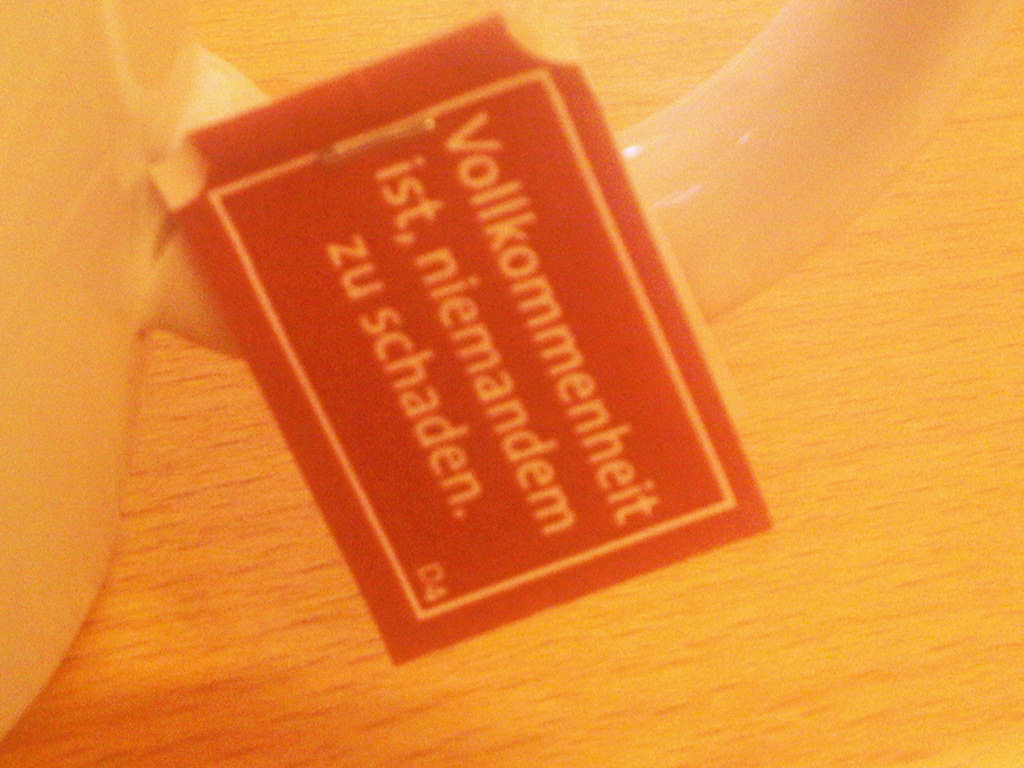 "Perfection is to  harm nobody."
Like always: All credits appear after clicking the links. If you are interested in putting ads on My so-called Luck feel free to email me for details.