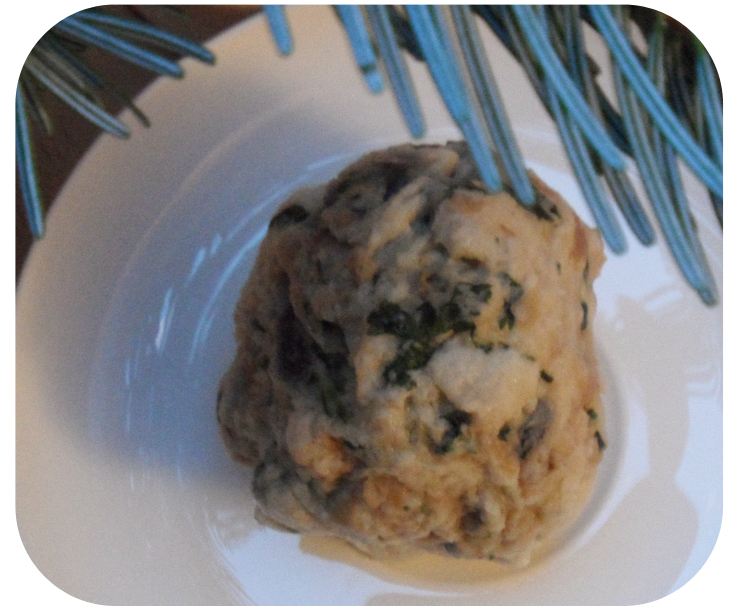 Pic by Franzi.
I prepared my very first home-made bread dumplings this X-Mas. It was surprisingly simple and now I wonder why I never tried it out before. The picture above shows just the one dumpling that made it until the day after X-Mas eve. That's why it looks so lonely without a delicious sauce or at least some red cabbage… Here's how I made them:
Recipe: Serves 4.
Ingredients:
8 bread rolls (roughly cut into cubes), 2 eggs, 2 onions (minced), a bunch of parsley (minced), 50 g butter, app. 250 ml milk, app. 80 g flour
Preparation:
Roast the bread roll cubes and the minced parsley in the melted butter. Add the milk and wait for app. 2 minutes until the bread roll cubes are tender. Add the eggs and the flour. Mix the dough with your hands until a smooth texture is reached. Form dumplings. Cook in salted water for 8 – 10 minutes.
Enjoy!
Like always: All credits appear after clicking the links. If you are interested in putting ads on My so-called Luck feel free to email me for details.