Like promised in last week's Happy Easter Ideas post, I present you today a list of activities for the funny bunny days. When I think about easter, the first things that come into my mind are hunting easter eggs as a child and comfy afternoons at my grandparents with lots of cake and good coffee. Later, I went to easter fires with good friends. And here in Osnabrück, I got to know a tradition that's called "Eieressen". – A dinner event where boiled eggs are served with white bread and butter. And then you eat as much eggs as you can (or are still delicious). In the end, the person who ate the most eggs, is called the winner. Yeah, people here in Northern Germany are a bit crazy … but I like that!
I wish you all a happy start into this Easter Week!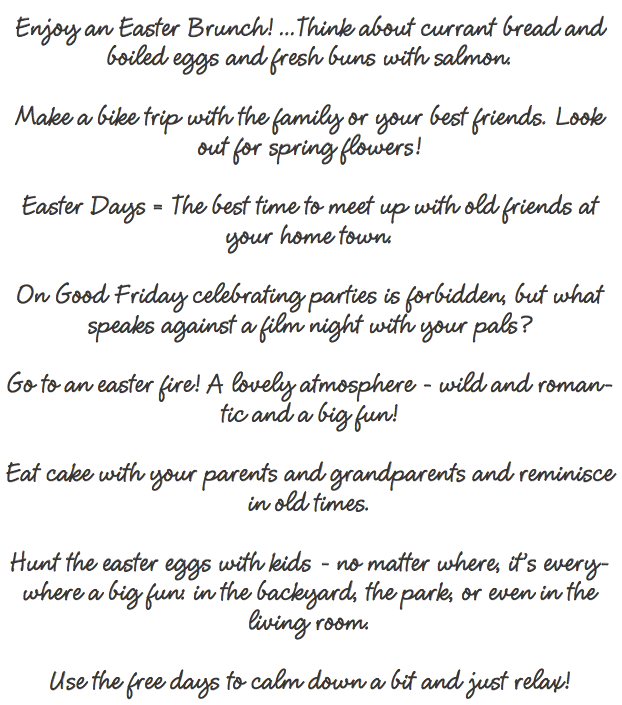 Like always: All credits appear after clicking the links. If you are interested in putting ads on My so-called Luck feel free to email me for details!