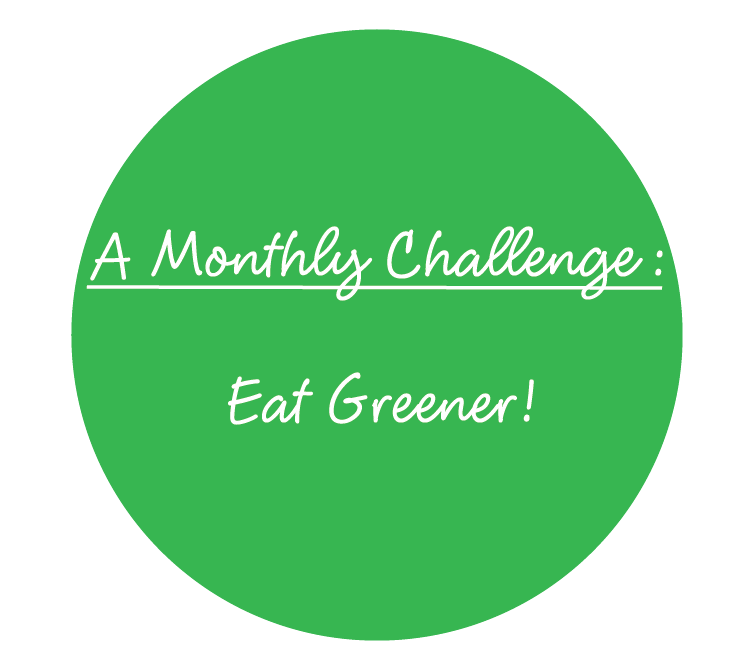 Pic by Franzi.
A new Monthly Challenge is waiting for me – this time I will try to eat greener. The idea for this challenge was born on Monday in my yoga class when my yoga teacher told us about the Green Cleanse, a 9 days diet that is practised by Kundalini yogis in springtime to detox, get more energy and be more balanced. The cleanse is simply explained: 9 days long you are only allowed to eat everything that is naturally green – green vegetables and fruits. Nothing more. And no, pistachio ice-cream is not allowed. I think this cleanse has to be quite effective BUT this is not my first monthly challenge and I am clever enough to know that this cleanse would NEVER fit into my daily life. That's why I decided to adapt the rules of this cleanse a bit for me and my next challenge: During the next four weeks I will try to create at least one dish a week that is made only from (natural) green ingredients. I guess, that will be tough enough to accomplish. Any ideas? Then tell me and wish me luck!
Lets start eating greener now!
Like always: All credits appear after clicking the links. If you are interested in putting ads on My so-called Luck feel free to email me for details!