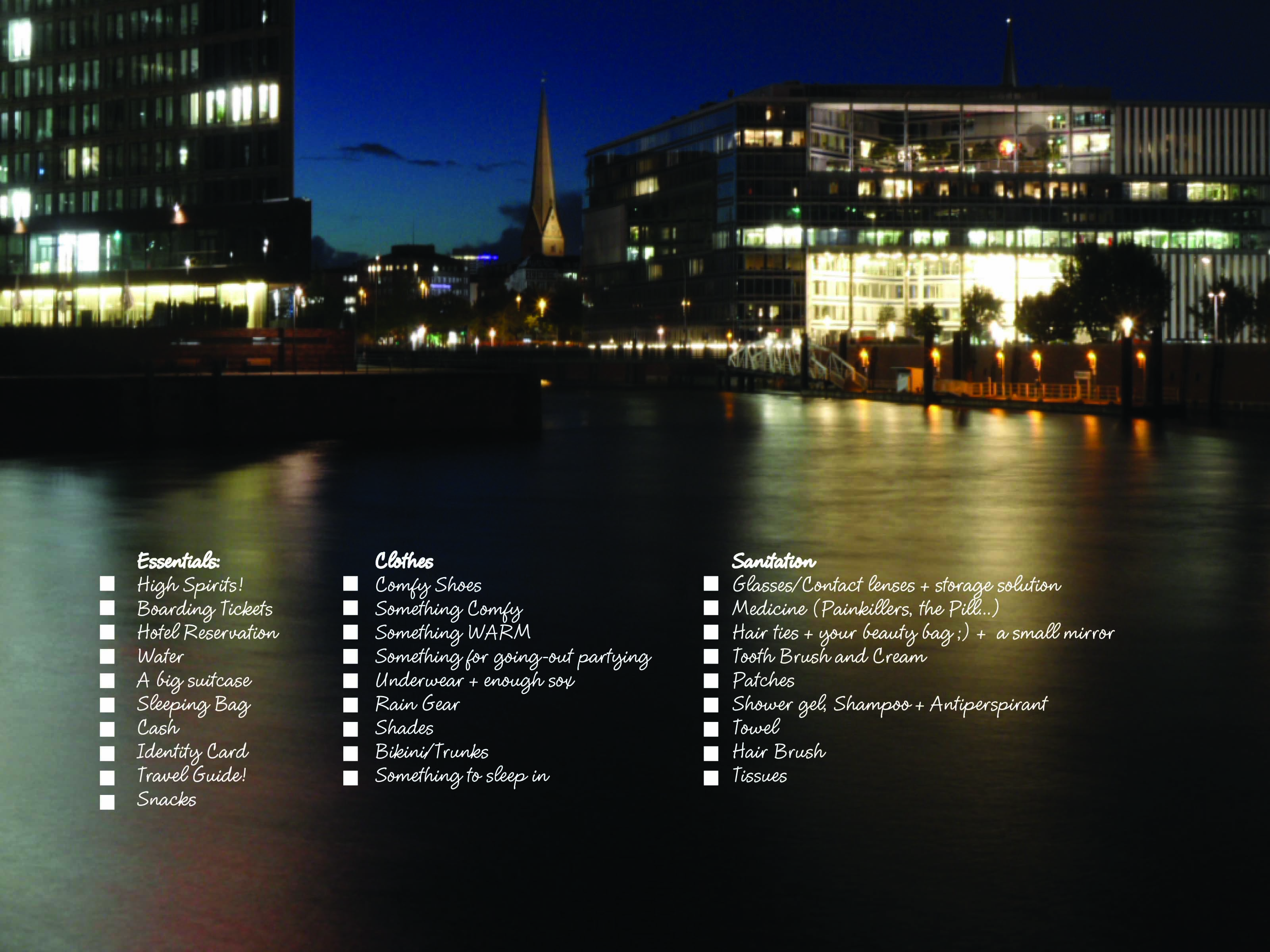 Pic by Franzi (It's Hamburg).
I am off to Oxford today. Nevertheless, I will keep on blogging, but don't wonder if those next three posts will be shorter than usual. I am a lot traveling, especially during the last few years and I know exactly what I have to pack into my enormous red backpack – if I have enough time for packing. Unfortunately mostly I don't have this time. I pack in the middle of the night, or just before I have to leave. This is why I ended up packing my whole wardrobe in a panick attack into my backpack when I was going to Nice a few years ago (thank god, the backpack was only lost for a few hours after arriving there) or why I ended up in Prague without one single skirt fitting any of my tops. In those moments, I always wished to have a packing list, which at least tells me the essentials. That's why I finally prepared one for me and all of you. For my Oxford plans the list comes a little late – I packed again during the night in not the best state of mind. I just counted my contact lenses… Luckily, I packed enough of them, but I wasn't sure at all…
Print HERE the printer friendly version of the List!
Like always: All credits appear after clicking the links. If you are interested in putting ads on My so-called Luck feel free to email me for details!