Today Stephan will write to you as my guest author… it's all about whiskey. Enjoy!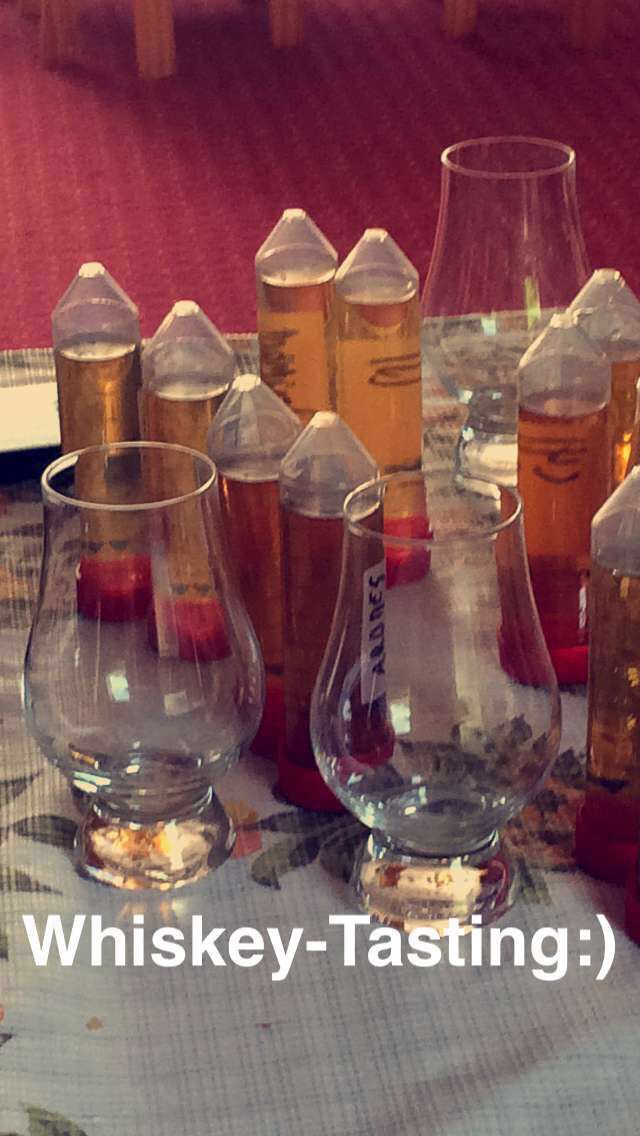 Pic by Franzi.
Hello all! It's Stephan and time for yet another guest post. This time, I want to share the highlights of our Whisky-Tasting at the Baltic Sea with you. In total, we enjoyed seven Whiskies from all over the world (including Bavaria and Japan). I'll present three of our favorites today:
This Whisky from the Scottish Highlands really incorporates the flavour of the Burgundy wine casks in which it is finished for at least one year before filled into bottles. The casks can hold 228 litres, which gives the whisky its name. The dram tastes round, well-balanced and has hints of a sweet summer night. Perfect when the real summer heat is on, but also great when the summer lets you down just like this year at the Baltic Sea.
Bunnahabhain is one of the seven distilleries on Islay, an island on the Scottish west coast. The island is most famous for peaty, heavy Whiskies (as you will see soon with Whisky number 3 ;)), but Bunnahabhain has been called "the gentle Islay Whisky". This is most definitely true. There are some smoky flavours to catch, but it is dominated by round, fruity and malty notes. Especially for those who dislike the more heavy stuff a great way to give Islay a second chance.
3. Ardbeg Uigeadail (pronounced 'Oog-a-dal')
When Bunnahabhain is known to be gentle, Ardbeg is absolutely not. Famous for their heavy, dark, peaty Whiskies, this edition highlights the best of it. Named after the sea from which the water for the Whisky is taken, this peaty monster is bottled at cask strength (so we have loads of alcohol), but has a small percentage of Sherry cask finishes included. This addition gives you a little sweetness that fits fantastic to the smoke and flavour of the peaty Ardbeg. Maybe not the best Whisky for beginners, but a perfect gift for a Whisky lover!
As you can see, we enjoyed our little tasting and I hope that you got some inspiration for your next drink 😉  Have a great summer, rain or shine 🙂
Like always: All credits appear after clicking the links. If you are interested in putting ads on My so-called Luck feel free to email me for details.