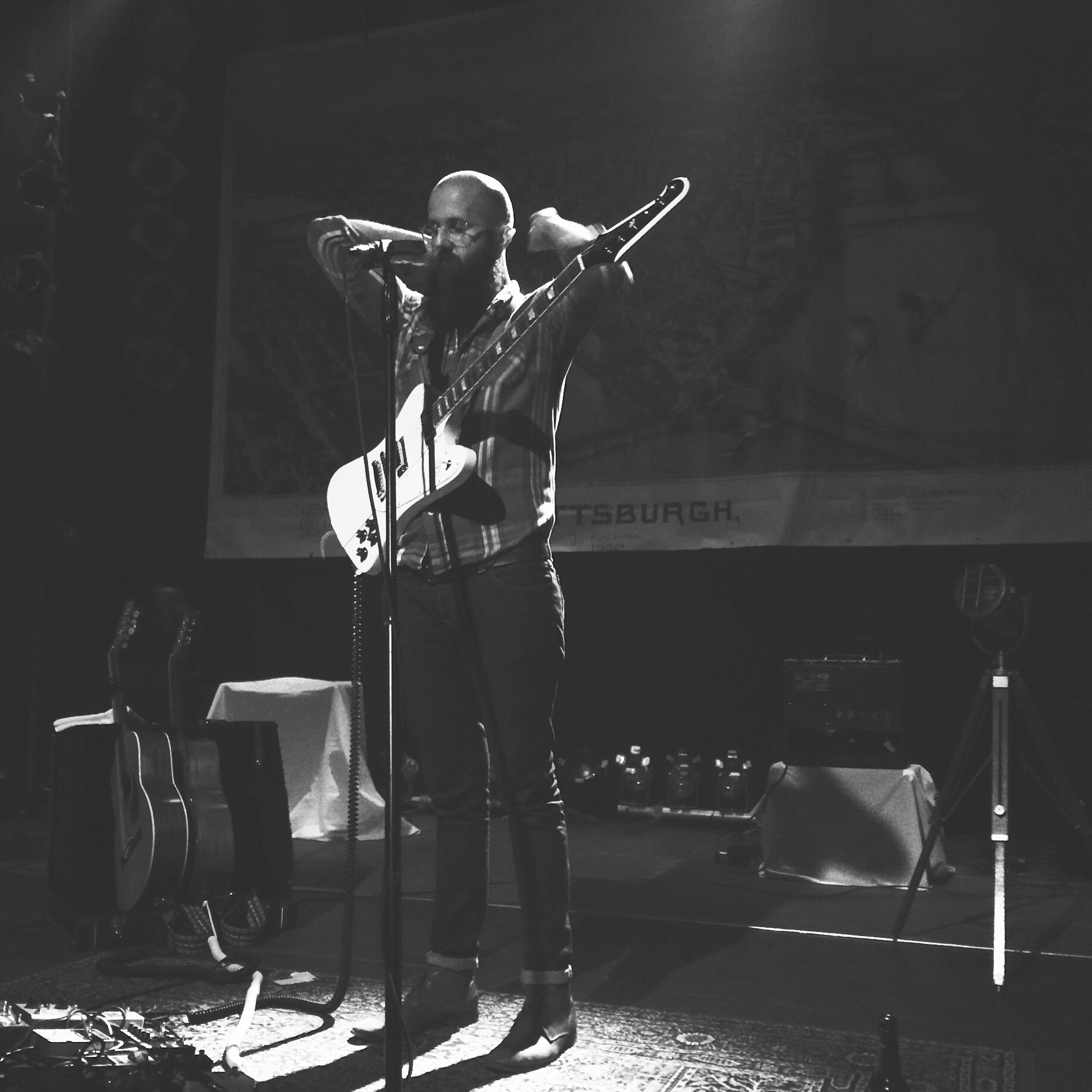 At the concert in Hamburg last Wednesday. Pic by Franzi.
William Fitzsimmons is one of my singer-songwriter heroes (surprise ;)). His last two albums Pittsburgh and the just released Charleroi (Pittsburgh II) deal with William's own family history – his two grandmothers (and their – very different – life stories). Last week, I was once more able to see William live at one of his concerts. Like always, he was an excellent entertainer. The song Hear Your Heart gives you a small taste of it – and you should also listen to the small interview afterwards. It shows not only William's humour (which is great) but tells you also something about his last two records.
Have fun listening!
Like always: All credits appear after clicking the links. If you are interested in putting ads on My so-called Luck feel free to email me for details.